One cannot deny the fact that there is a unique and special bond between grandparents and grandchildren. And, travelling with grandchildren could really help strengthen this bond. No matter how seldom you see each other, taking a holiday with them is a special moment that all of us would cherish! And, if you are reading this and you are a grandparent yourself, you will know how rewarding spending time with your grandkids can be. 
Here are a few ideas that can actually help you plan the best vacation with your grandchildren. There is no doubt to the fact that they are a constant source of amusement, but at the same time, they can a little tough too!
Your ideas might not match theirs! So, to avoid unnecessary hassles and plan the best vacation – we, at FlightsPro, have made a comprehensive guide, which will be useful when you are travelling with your grandchildren.

As the best travel agents in London, UK, we advise you to make sure that you have all the following travel documents when you are planning and booking your holiday with grandchildren. 
Valid passports, especially if you are travelling outside the UK. Just make sure the dates cover your period away. And, check if the country you are travelling to has an extended period of validity after your planned departure date.

Health insurance cards

Travel insurance documents

You would also need a notarized medical release form for each grandchild. This is in case a healthcare provider needs to treat a minor.

For grandchildren and grandparents travelling abroad, you need a letter of consent from the parents. The letter should be notarized and give both parents' contact information plus a summary of your travel itinerary.

Copy of each child's vaccination records

Driving Licence

And, here are a few points that you will find helpful while choosing the destinations & trip itineraries to travel to while planning, booking and travelling.

Make them a part of your trip plan

This is especially for grandparents travelling with older children because they would like to be involved in decision making. They maybe want to be part of the trip planning process. Together, you can always have meaningful, fun travel experiences together.

Make sure you are never pushing your opinions! Have clarity and boundaries at the same time for a happier time around. In fact, they will be able to help you choose the best international destination and they might be quicker than you are.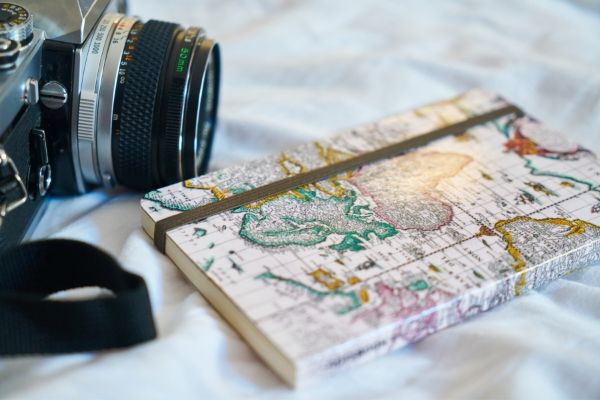 Prepare & gather all travel documents 
Always have all the documents mentioned in the list above when you are travelling with your grandkids to avoid overseas embarrassment. 
Choose the best travel agent 
A travel agent can help you plan your trip in a better way. As a result, you can end up saving a lot! Because trust us, they are professionals and you need a relaxing vacation. It is always advisable to book an all-inclusive holiday, especially when travelling with grandchildren. 
Don't ban the internet
Never out a ban on the internet because believe it, today's generation is obsessed with smartphones, iPods and game consoles. Establish a limit beforehand so that they know their online time is restricted. Book a hotel that has free WiFi so that you don't risk running up tremendous roaming bills.
Have some quiet time
Your children are energetic but you would surely need to take some time off! Rest while the young ones nap. Book a hotel that has a kids activity area. This way you can have your downtime too. 
Be flexible

Try to accommodate your grandchildren's needs first. Be open to their schedule changes! And, the best way to go about is booking a tour through a travel agent. You can always have requests careful consideration, keeping their safety and your wishes in mind. 
Don't overdo
An ideal trip to take with grandchildren is two weeks! And, don't be too ambitious. Be sensitive to body clocks, too. So, try to fly at night so that it's easier for everyone to adjust to time changes.