About Izmir
Izmir is one of the most liberal and deeply cultured turkey destination and an all inclusive holiday in Turkey can set the pace right if you are looking to explore Izmir at ease. Surrounded by the azure-blue Bay of İzmir gives it a lively touch. The city boasts of fascinating heritage of the Greeks, Armenians, Jews, Levantines and Turks. Book all inclusive Izmir holiday for its fascinating bazaars, an impressive museum of history and art, and a taste of the local life that is quite welcoming.
Book Izmir All Inclusive Holiday
The best time to go to Izmir is either in Spring or autumn season and make the best of your trip. Our Izmir all inclusive packages include all your return flights to Izmir, airport transfers, stay at one of the top 5 star hotel, your sightseeing tours and meals. So, all you need is to call up our travel advisor and choose the all inclusive package that suits you the best. Figure out the major things to do in Izmir, Turkey and you are good to go. With the best travel agent, the best part is that you choose and rest everything is taken care of. Once you book all inclusive Izmir holiday package, our travel advisors are just one call away from anything that you need.
Book customised Izmir all inclusive holiday
Our Turkey travel experts give hands-on information on how you can also visit other Turkey destinations along with your trip to Izmir. So, along with your usual all inclusive holiday packages, you can book customised Izmir all inclusive holiday based on your budget and preferences. The basic idea is to visit the maximum places and do everything fun under your budget. At FlightsPro, you can have the most affordable luxury experience.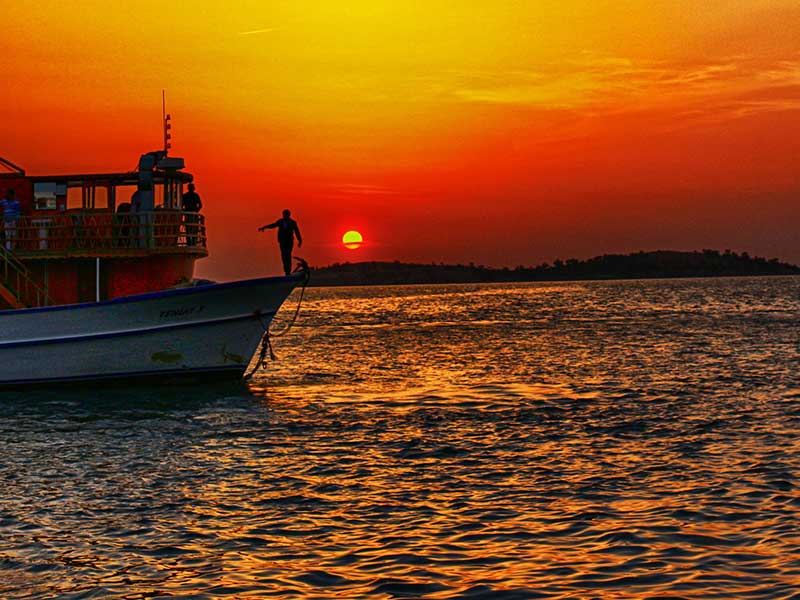 Flights to Izmir
You can book easyJet flights, Pegasus Airlines, and Thomson Airways if you planning to fly directly to Izmir. Book cheap flights to Izmir from London or anywhere in the UK and get an absolutely free online check-in worth £90 per passenger.
Things to do in Izmir, Turkey
Izmir has plenty of things to do in Izmir and we have handpicked the best ones for you.
Visit the museum


When in Izmir, do visit the Agora open air museum that feature an important route of the silk route.

Spend a day at the Kemeralti Bazaar


We know that you love

bazaars

and the sheer hustle bustle of the narrow winding lanes – local shops, artisans' workshops, tea gardens, coffee houses, inexpensive eateries as well as hidden mosques, synagogues. There is so much to it.  

Walk along the waterfront promenade


This is the perfect place to enjoy the sunshine, take a stroll and do as the locals do.

Explore Konark Square


For a perfect walk among the locals through the 25 m clocktower and other highlights of the city.

Take a trip to Ephesus


Fancy the most important route of the silk road and some exotic spices and fruits, Turkish cloth-makers, or soak in just the multicultural vibe of the city.
Why book Izmir All Inclusive Holiday with FlightsPro
We have a team of travel experts that work constantly to improve our travel services and products. Our Izmir all inclusive packages are designed in a way that all your major travel expenses get covered like your flights, transfers, accommodation, sightseeing and online check-in. We give 24X7 assistance once you book any all inclusive holiday package with us. Right from the start of your trip to till you reach home, you will be provided with personalise assistance.
How to book Izmir All Inclusive Holiday
FlightsPro is the cheapest travel agent in London that specialises in booking cheap flights and all inclusive holidays. So, if you are planning to go to Izmir then, all you need to do is call 0208 396 7200. You will get connected to our travel experts that will help you choose the best Izmir all inclusive package or book a customise Izmir all inclusive package according to your preferences and budget. Or simply drop your numbers at www.flightspro.co.uk and our travel experts will give you a call within 26 seconds. If you looking for more options and other Turkey destinations, write to us at book@flightspro.co.uk and you can get a free travel quote. Sit back and relax because we excel at customer service.
TRAVEL ALL OVER THE WORLD
Great Tours
Be it you travelling with family, your partner or solo, nothing could be more satisfying than someone talking to you in person about planning your unique tour. We will help you select the best itinerary by each destination, including their cost and length. Browse through our handpicked tour packages from all over the world

Area:

7,340 km²

Elevation:

30 m

Population:

42.2 lakhs (2017)