About Antalya
Antalya is a Turkish destination that serves as the gateway to the Turkish Riviera. This city is considered on Turkey's western Mediterranean coastline is both classically beautiful and stylishly modern. Home to the wonderfully preserved old-city district of Kaleiçi, a splendid Roman-era harbour with clifftop views, two beaches and one of Turkey's finest museums. Book Antalya all inclusive holidays today.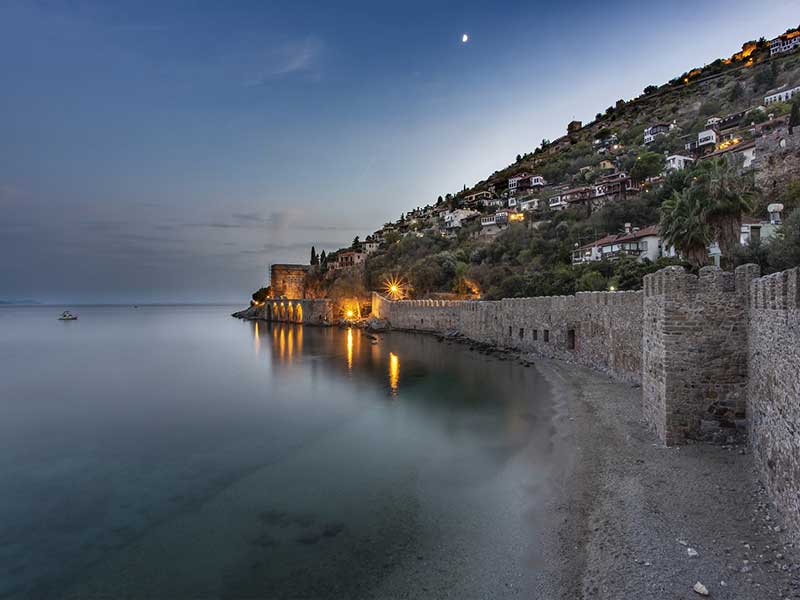 Things to do in Antalya
Visit the ruins of Perge:

Imagine horse chariot races in one of the world's largest and best preserved stadiums. It is one of the best preserved example of Roman architecture.

Visit Aspendos:

Another historical gem is this ancient theatre in the ruined city of Aspendos that dates back to 160-180 AD

A boat trip:

Take a boat and ride to the two most amazing waterfalls around the coast of Antalya – the Duden Waterfalls, that runs all the way from the Taurus Mountains to terminate in the Mediterranean Sea.

Explore the Old Town:

The most beautifully preserved Antalya's Old Town – Kaleci is famous for spending a relaxed afternoon. Once you are there, visit elegant mosques, including the Yivli Minare Mosque, which is a 13th century minaret, tiny shops and market halls.

Relax at the beach:

Antalya is blessed with two very famous beaches Konyaalti and Lara that are accessible from the main city. Relax, take a stroll and have a scrumptious lunch at the luxurious beach resorts.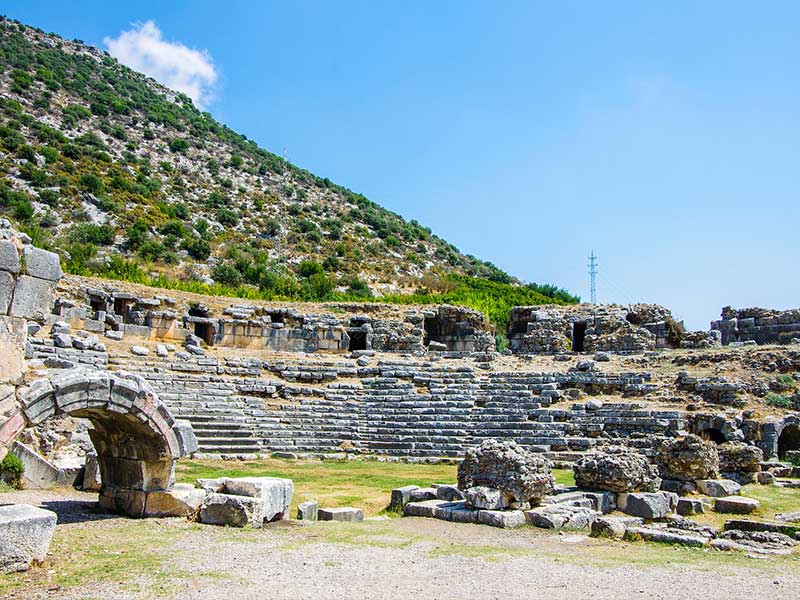 Top 5 star hotels in Antalya 
The city hosts a number of luxury beachfront resorts and 5 star hotels. So, you can choose from our scores of handpicked top 5 star hotels in Antalya. Our packages offer great value for money.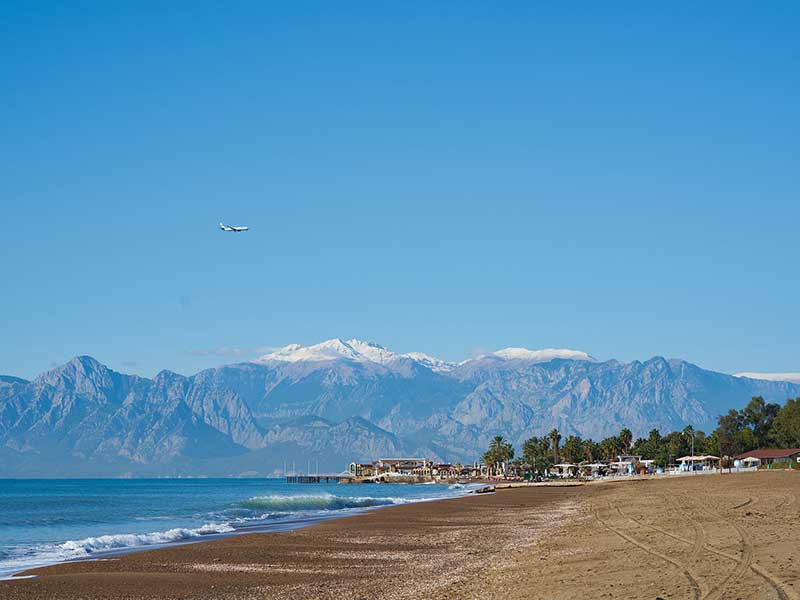 Flights to Antalya
Regular low cost flights ply regularly from London and other major airports in the UK. We recommend Ryanair flights, easyJet flights, British Airways and Jet2 flights that are direct flights to Antalya.
Book customised Antalya all inclusive holidays
For people who want to take a different route and mix it up with other Turkish destinations like Bodrum, Izmir, Marmaris, Bosphorus, or Canakkale, you can book customised Antalya all inclusive holidays. Our travel experts customise all inclusive holidays for you according to your budget and preferences. Don't worry! These packages are carefully then designed to meet your budgets and cover all the travel essentials. These are great value for money packages.
Why book Antalya All Inclusive Holidays with FlightsPro
FlightsPro, as the name suggests, is a pro when it comes to booking flights and holidays. Our travel experts have carefully designed Antalya all inclusive holidays that cover all major travel essentials like flights, transfers, online check-in, accommodation, 3 meals and sightseeing tours. Book all inclusive holidays to Antalya here.
How to book Antalya All Inclusive Holidays
So all you need to do is just give us a ring on 0208 396 7200 and we can everything sorted for you over the phone. You can browse through our handpicked Antalya all inclusive holidays at www.flightspro.co.uk or easy, just drop your numbers there and we will give you a call back with 26 seconds. You can get a free travel / trip itinerary quote, just write to us at book@flightspro.co.uk
TRAVEL ALL OVER THE WORLD
Great Tours
Be it you travelling with family, your partner or solo, nothing could be more satisfying than someone talking to you in person about planning your unique tour. We will help you select the best itinerary by each destination, including their cost and length. Browse through our handpicked tour packages from all over the world

Area:

1,417 km²

Elevation:

30 m

Population:

22.9 lakhs (2015)