About Canakkale
Looking for the legendary story of the Trojan war? It took here in Cannakale. Known for being the launching point for Gallipoli's battlefields, for Çanakkale Onsekiz Mart University, the saat kulesi (clock tower; 1897) and kordon (waterfront promenade) – lies at a narrow 1200m entrance to the Çanakkale Strait (Dardanelles) that connects the Sea of Marmara and the Aegean.
Things to do near Canakkale
The best way to explore Canakkale by foot. Visit the legendary city of Troy, Troy museum that exhibits 2000 artefacts found during the excavation, a military museum that overlooks Gallipoli Peninsula and a waterfront that is home to the famous Trojan horse and the Gökçeada Island that is also home to the old Greek Villages and Aydincik beach for a relaxing sunny day out.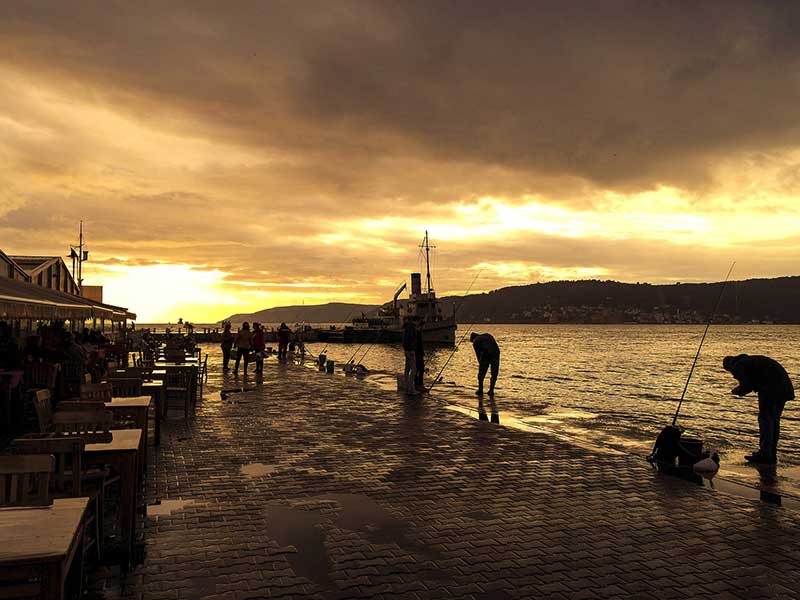 Top Hotels near Canakkale   
We believe that an accommodation is the of utmost importance in a vacation and therefore, we offer the experience unmatched luxury in all our stay options . When you book any all inclusive holidays to Canakkale, it includes your stay at one of the top hotels near Canakkale, your meals, activities and access to facilities and amenities in the hotel too. This is the benefit when you book with the best travel agent.
Flights to Canakkale
The nearest airport is Çanakkale Airport. You can either fly to Istanbul from London and then take a direct flight to Canakkale. Or, get to Istanbul and take a bus. If you are looking for cheap direct flights to Canakkale then, we advise you contact a travel agent.
Book all inclusive holidays to Canakkale
An all inclusive holiday means you pay for everything upfront and then no need to worry on your epic vacation. You don't spend anything extra unless you want to go on a shopping frenzy.
Book customised Canakkale  all inclusive holidays
We cater to all kinds of travellers and holidays be it a family holiday getaway, weekend getaways, solo travelling, budget travelling, romantic holiday, or group holidays. So, we understand that a rigid itinerary doesn't work. When you talk your travel advisors, they can customise the trip according your likes and preferences, all under your budget. We have extensive route plans and itineraries in place for the inquisitive ones. All you do is just pick and choose the places you want to visit and we will get everything done for you. Our customised Canakkale   all inclusive holidays are very popular among families, couples, students and corporates. We give additional discounts on group bookings. There is nothing like exploring the world together.
Why book Canakkale All Inclusive Holidays with FlightsPro
When you book Canakkale all inclusive holiday, you pay for everything for your trip upfront. There are no hidden costs and no further expenses on your trip unless you want to shop. We give you a personalised travel agent that is available just a single call away right from the time you book with us till the end of your trip. On all bookings, we give a complimentary online check-in worth £90 per passenger. Give us a call today.
How to book Canakkale All Inclusive Holidays 
Browse through our handpicked Canakkale all inclusive holidays, get free travel quotes from our expert travel advisors. You can either call us 0208 396 7200 or just drop your numbers here and we will give you a call back within a minute.
TRAVEL ALL OVER THE WORLD
Great Tours
Be it you travelling with family, your partner or solo, nothing could be more satisfying than someone talking to you in person about planning your unique tour. We will help you select the best itinerary by each destination, including their cost and length. Browse through our handpicked tour packages from all over the world

Area:

1,016 km²

Elevation:

18 m

Population:

119800 (2014)