Today, as the best travel agents in London, we need to give you top airport hacks – things you need to take care at the airport. This will not just help you have a smooth functioning at the airport but also, save time and travel like a pro. From the baggage drop to the security line to the boarding gate, you definitely need to take care of these top airport hacks so that you can get through the airport like a pro. Make sure you make the wisest use of your time, money and mind at the airport.
1. Online Check-in
Do you also feel the hassle of lining up at the ticket counter just to check-in? It is completely human if you forget to check-in online. And, here comes the role of a good travel agent. If you are booking your tickets through a good travel agent, they will have your ticket sent to your phone (via text or email link) and check you in before your scheduled departure. Skip the line at the counter and head straight to the security line. Just be sure if you have luggage to be dropped off, but you are already checked-in, it will be as easy as eating a pie. You will have the privilege of choosing your favourite seat too.
2. Bring Food with you
If you are looking to save money while travelling, then this is one of the great airport hacks! Airport food, be it a grab-and-go vendor or a sit-down restaurant, they all come with a hefty price tag. Pack a snack in your carry-on luggage. Chips, cookies, fruits can save you a great deal of money. Except for avoiding getting in liquids like salad dressings, soups, yoghurt, etc.
3. Clothing
Just make sure that you dress appropriately & strategically. This will help you get through the line faster. Unpacking your laptop, taking off your shoes and belt, and digging out the liquids can be quite a time consuming and stressful task. Keep your footwear simple, avoid chunky jewellery or a belt.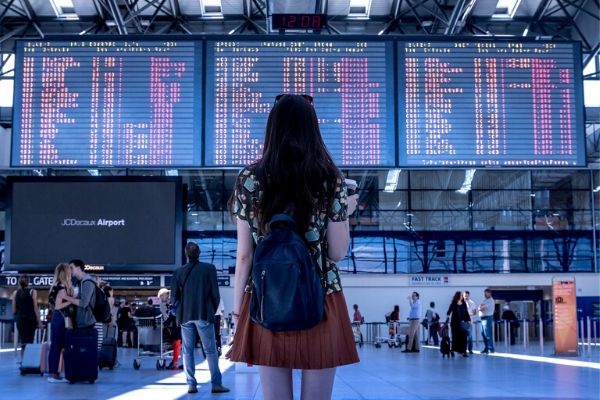 5. Play nice
Be nice not just because you might think you will need someone's help but only because it never pays to be angry, indignant, or whiny. Play nicely with the gate attendants, flight attendants, and even your fellow travellers. You never know when you might get an overweight bag given a pass without any fee, seats changed, and special favours accommodated simply because someone asked nicely.
6. How to use Public wi-fi
Wi-fi at the airport is not just a convenience but a necessity. The best part is that it comes for free. But never forget that "free" doesn't mean "safe". There is no denying to the fact that public Wi-Fi networks aren't secure. Do whatever, but DO NOT type in personal information—passwords, IDs, etc.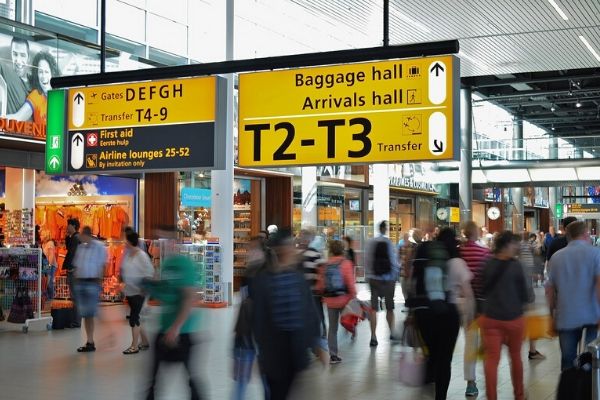 7. Mark your Luggage
Baggage claim is a tedious task and we accept it. It is a time-consuming task to look at an endless stream of suitcases. Save yourself the hassle of looking at each bag as is it goes by. Mark yours with a brightly coloured tag. It will also save the hassle of finding your luggage if it goes missing.