Montego Bay is the first choice of city for a winter sun holiday. The city is filled with a range of attractions and attractions that attracts tourists from all over the UK. Home to cruise ship terminal, duty-free shopping, the historic Sam Sharpe Square and many resorts and beaches, Montego Bay is definitely one of our favourite faraway holidays. So, it is obvious if you are spending on your flights & holiday, there ought to be some top free things to do in Montego Bay that will definitely excite you a bit more. And, why not! They are absolutely free – meaning you don't have to spend even a single dime to enjoy a few.
1. Hang out at Sam Sharp Square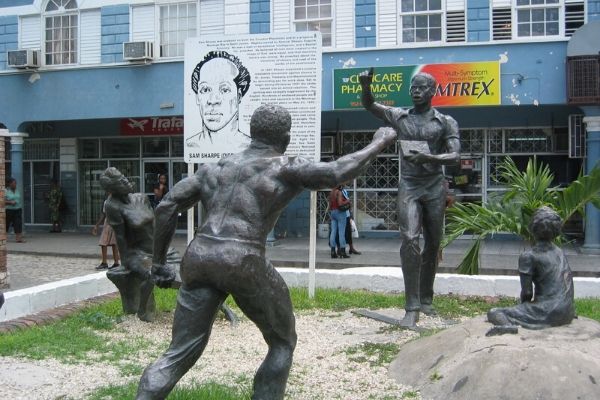 Location: Centre of Downtown Montego Bay
This is named after Samuel Sharpe, who was  Jamaica's one of the seven national heroes. He was also the leader of the 1831 Christmas Rebellion in Jamaica. Marvel at the collection of statues that depict the struggles faced by Sharpe in his fight for freedom. It was here that the hero of Jamaica was hanged to death.
Why Visit: Here, you will get the feel of a bustling historic Jamaica from the 1800s.
2. Visit the Harbour Street Craft Market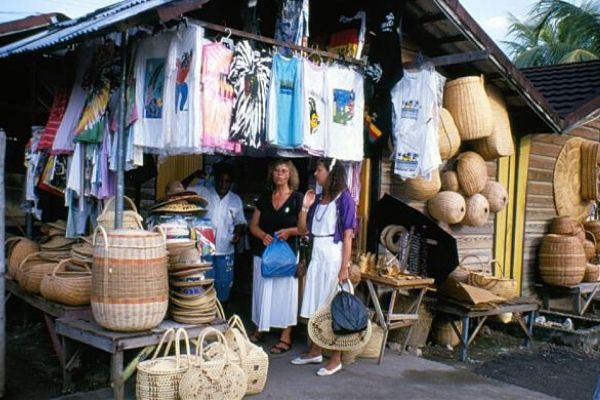 Location: Harbour Street
This market in Jamaica is one of the largest, duty-free, open-markets.
Why Visit: One of the top free things to do in Montego Bay is a stroll in this street market. Here you will find Jamaican-made products and souvenirs, such as straw hats, bags and baskets, wooden platters, musical instruments, beads, carved objects, and toys.
3. Laze out at the Dead End Beach
Location: Northern end of central Montego Bay
It is a free, public beach located next to the Donald Sangster International Airport.
Why Visit: Visit Dead End Beach for its perfect location. There are no facilities here except for a local bar that is very famous among the local residents. Laze around and soak up the sun while watching the aeroplanes.
4. Visit Fort Montego
Location: Near the Hip Strip
Marvel at the Fort Montego, which is one of the many forts built by the British. This fort was to protect the island from pirates in the 1700s.
Why Visit: Because the fort once housed four 12-pound cannons and five lower-calibre guns.
5. Hang out at The Hip Strip
Location: Gloucester Avenue, The Hip Strip
This is one of the coolest areas in Montego Bay. There is so much to do – fun activities, entertainment and adventure.
Why Visit: For you will find here some of the greatest bars, clubs, restaurants, shops, and other entertainment venues. In the night, the place transforms into a street party scene, with loud Jamaican music, liquor and food.