Are you also dreaming of a trip this holiday season? But confused as to what are the best places to visit for Christmas?
Fret not! Because we are here to help! Ranging from twinking cities to snowy corners of the world, here are picks for the best places to visit for Christmas in the world. So, if you get inspired to book a Christmas holiday for yourself or gifting it to your family and friends, then take a look. We specialise at tailor-made holiday services. We will connect you to the best holiday experts of all the best places to visit for Christmas.
1. Lapland, Finland
Lapland is Santa's hometown and it is definitely a fantasy come true for children and adults alike. It is a must-visit Christmas destination for anyone looking for the magic of Christmas. Apart from Santa Claus Village and Santa Park, you should also one of the most magical natural phenomenons in existence: the northern lights.
2. Montego Bay, Jamaica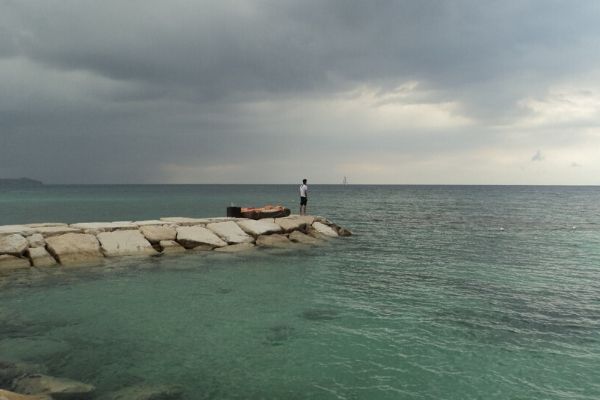 Montego Bay is the second-largest city in Jamaica and the capital of St. James Parish. The island's location on the north shore makes it the convenient holiday location and hence, called of the tourist capital of Jamaica.
3. Salzburg, Austria
Salzburg is the quintessential Austria tour. There could be no other best time to visit Salzburg than Austria. The festive markets are compact and it snows more than frequent. The baroque architecture, sub-Alpine scenery and musical heritage of Mozart make it one of the best places to visit for Christmas.
4. Berlin, Germany
Christmas and Berlin go hand in hand. There are about 50 Christmas markets; there are cultural experiences and the nightlife is great too. Do we need to say more?
5. New York, USA
New York is the city that never sleeps. Now you can imagine how beautiful it would be at Christmas. December in New York is truly magical.
6. Copenhagen, Denmark
Copenhagen is definitely a must-visit during Christmas holiday season. It is the most vibrant Scandinavian city. Small and welcoming – the city is decked up in half a million lights and hundreds of Christmas trees.
7. Hong Kong
Hong Kong is Asia's most extraordinary city. From skyscrapers, shop fronts to houses are all decked up in Christmas lights.
8. Montreal, Canada
This is Canada's second-largest city and this is as close as you can get to the northern lights. One of the most magical places to visit for Christmas.
9. Barcelona, Spain
If you planning for Barcelona for Christmas, we suggest you extend your holiday to catch up with Melchior, Gaspar and Balthazar in Barcelona. There will be cannons that are fired, fireworks are set off and a magical parade floats that includes camels, elephants, giraffes and dazzling costumes.
10. Malta, Italy
Malta is home to native sceneries, winter sun and a dizzying display of Christmas lights. What could be better than celebrating Christmas while soaking up the sun, lazying around on a beach.
11. Honolulu, Hawaii
Honolulu is our second beach destination to visit for Christmas. Full of festive vibes, lights, festive parade, live music and a 15-meter Christmas tree. There is a 6 meters tall (almost 20 feet) Shaka Santa that comes dressed down in red shorts and open shirt.
12. Prague, Czech Republic
Prague is adorned with over 600 years of architecture virtually untouched. Especially during Christmas time, Prague is spellbinding.
13. Bruges, Belgium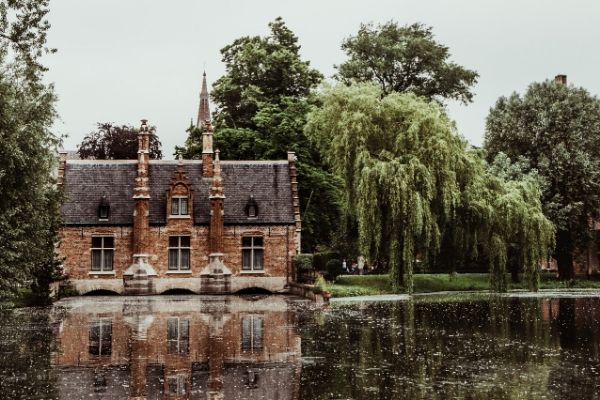 If you looking for a medieval past, then Bruges is the best places to visit for Christmas. There are Christmas markets and ice rinks all across the Belgian city that adds astoundingly to the Christmas charm.
14. Strasbourg, France
If you are visiting Europe then, there could be nothing more charming than Strasbourg. The city is home to themed Christmas, fairytale locations and gastronomic delights.
15. Tallinn, Estonia
For the true Christmas spirit, Tallinn in Estonia is our last but not the least choice. Known for its superb Christmas spirit, Tallinn gets sprinkled with snow and lanterns light up the cobblestone streets. Did you know that it was here that the world's first Christmas tree was erected in 1441?