The recent Israel-Gaza war has garnered widespread attention, which rightly causes travellers planning trips to be concerned.
The gorgeous resort town of Sharm El Sheikh, which is situated on the southernmost point of Egypt's Sinai Peninsula, has long been a favourite holiday spot for beachgoers, scuba divers, and sunbathers. But there are good reasons to be concerned about travelling safely to Sharm El Sheikh following the recent war.
As the best travel agents in London, we believe it is our duty to discuss the present scenario and tell our holidaygoers whether it's safe to visit Sharm El Sheikh through this blog article.
Current Situation
Travellers' security in the wider region has come under scrutiny because of the Israel-Gaza conflict, which has been characterised by tensions and bloodshed in the Gaza Strip.
Although geographically separate from the area of war, Sharm El Sheikh is located in Egypt's Sinai Peninsula, which has experienced its own struggles in the past. However, it is crucial to make a distinction between the Sinai Peninsula and the Gaza Strip because of the stark differences in their security environments.
The location: Is Sharm El Sheikh located at a safe distance from Israel and Gaza?
Israel and the Gaza Strip are quite far away from Sharm El Sheikh. Israel and the Gaza Strip are to the northeast of the town, which is located in Egypt on the southernmost tip of the Sinai Peninsula.
The Gaza Strip is located around 200 kilometres (124 miles) to the northwest of Sharm El Sheikh. Because of this considerable distance, Sharm El Sheikh is far from the area where the Israel-Gaza war is now taking place.
Additionally, the Gulf of Aqaba separates Sharm El Sheikh from Eilat, the southernmost city in Israel, by a distance of about 7 kilometres (4 miles).
Despite being geographically close, Sharm El Sheikh and Israel have never been at war with one another because of their long-standing amicable relations. The main entry point for travellers between Egypt and Israel is the international border crossing at Taba, which is close to the city of Eilat.
Overall, Sharm El Sheikh is considered to be a safe tourist destination because of its position, which places it far from the regions that are directly impacted by the Israel-Gaza war.
However, as the situation in the area might change over time, it is crucial to stay up to date on the most recent travel advisories and developments before arranging your trip.
The Good News – Sharm El Sheikh is completely safe to travel
Many people are concerned about Sharm El Sheikh's safety following the Israel-Gaza conflict, so it's critical to stay informed.
The good news is that tourists continue to book flights to Sharm El Sheikh. Although there have been security issues on the Sinai Peninsula, the town itself has remained generally safe and available to tourists.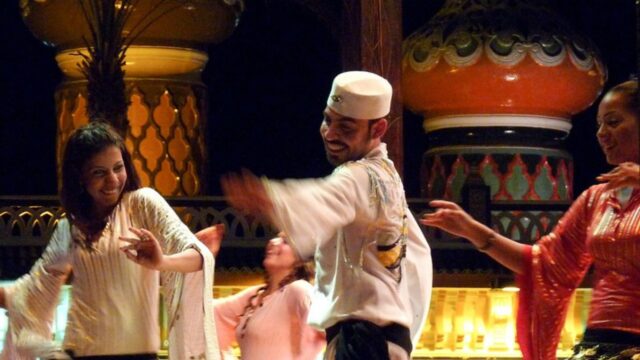 In light of recent updates to travel warnings for Egypt, Sharm El Sheikh is now generally regarded as safe for travellers. It is advised that travellers follow the official travel advisories issued by their government and plan their trips appropriately.
Safety precautions
But, it is crucial to put your safety first while planning a trip to Sharm El Sheikh or anywhere else. Here are some crucial safety precautions to remember:
Stay Informed: Before and during your journey, keep current with news and travel advisories from reliable sources.
Respect Local Authorities: Adhere to any directives or rules issued by local authorities and respect your accommodations.
Select Reputable Accommodation: Pick reputable hotels and resorts that place a high priority on visitor protection and follow stringent security procedures. Use our Sharm El Sheikh holiday travel agents who can help you book one.
Use Reliable Transportation: Again, book your transportation through reputable companies, and. Book your airport transfers and car rental services with the best travel agents so that you know you are staying away from services that aren't authorised or controlled
Maintain a Low Profile: Steer clear of conversations about delicate political issues and actions that can attract unwelcome attention.
Conclusion
Travellers are still drawn to Sharm El Sheikh by its attraction of immaculate beaches, amazing underwater sights, and tranquil atmosphere.
Although it is fair to have concerns about the Israel-Gaza conflict, Sharm El Sheikh itself is generally regarded as safe for tourists. But it's important to be informed and follow the guidance offered by the travel advisories issued by your government.
You can travel to this fascinating Egyptian location with confidence by taking the required safety precautions and staying up to date on the situation.
Always follow UK's office foreign travel advise as the primary source.
Please keep in mind that things might change, so it's important to be on the lookout for updates and check the newest information before making travel arrangements.
For more travel inspirations and daily travel & more info on Sharm El Sheikh holidays, follow us on Facebook or Instagram
Travel safely!