Australia is every traveller's paradise. Even though it is the smallest continent and the largest island, Australia is a paradise on Earth. And how could we miss to tell you some of the best places to visit in Australia? It is home to some of the world's quirkiest wildlife, aboriginal tribes, coral reefs, picturesque rain forests, red-earthed national parks, stunning beaches, and scorching deserts.
Here are all the best places to visit on Australia that will surely make a memorable vacation.
Darwin 

This is Australia's only tropical capital city overlooking the Timor Sea. And, this city has got plenty on offers for the tourists. Because of its street-side restaurants and bars to innovative museums that celebrate the city's past, and galleries showcase the region's rich Indigenous art, Darwin has a very cosmopolitan mix with a wonderful set of markets that run throughout the year.
Cairns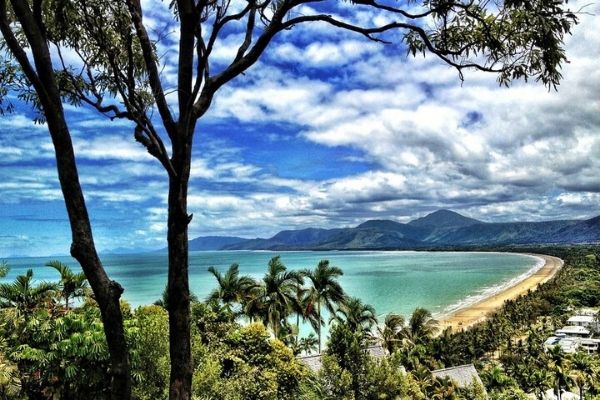 Cairns is all surrounded by rainforests and beautiful turquoise waters. It is the gateway to your Great Barrier Reef, Daintree National Park and Wet Tropics of Queensland. The city is itself quite okay to visit – has enough good bars, restaurants, shopping options to keep you entertained before heading out to the stunning nature nearby.
Sydney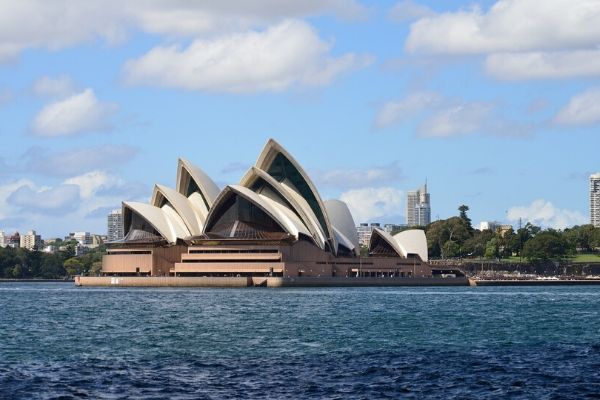 Not just known for its cityscapes, but Sydney is also home to National Parks that make a ring around the city. So, the
wildlife just surprises you the wildest of ways. Native critters, flying foxes, oversized spiders, possums, cockatoos and
others are hanging out in the urban balconies and a common sight.
Melbourne 
Melbourne is your sporting and cultural capital. It is always said that Melbourne is best experienced like a local. The city has certain coolness about its bars, cafes, restaurants, festivals and people that transcends the borders.
Adelaide 
Adelaide is for the ones who are looking for a peaceful atmosphere in Australia. Apart from being named as the 'City of Churches', the city is lined with bars, lot of great music venues, some amazing museums, nice parks and green spaces for locals and visitors alike to enjoy. Also, the land is brimming with vineyards, and make sure to try some of the refreshing wines before you head off on your travels.
Gold Coast 
Queensland's Gold Coast is not just surfer's paradise but the birth place of gold lamé bikini-clad Meter Maids, a premier arts hub, and revamped dining and nightlife scenes beyond its dazzling beaches. Just explore one seaside suburb at a time.
Brisbane 
The capital city of Queensland is famous because of sophisticated city galleries and rooftop bars, isolated subtropical beaches, cool-climate vineyards. On the Eastern side is Moreton Bay – home to low-lying sandy isles with turquoise water, sparkling forests and parade of whales, turtles and dolphins passing by.
Perth 
Perth, the capital city of Western Australia is by far the most laid-back city in the whole of Australia. For its wonderful weather, beautiful beaches and an easygoing character – Perth is very livable.
Whitsunday Islands
This is Australia's most iconic places to visit – The Whitsundays. This is a group of 74 jewel-like islands that sit right in the heart of the Great Barrier Reef. Either you sail away on the boat to explore the many islands! Or, dive into the reef – Blue Pearl Bay and The Woodpile on Hook Island, go for kayaking in the most secluded places and laze around in the pure white sand of the Whitehaven beach. You will surely be taking the stairway to heaven
Sunshine Coast
Your famous Sunshine Coast is located 100 km north of the state capital Brisbane in South East Queensland. It is popular in the world for its famed pristine beaches, scenic drives and unspoiled national parks. The best thing to do here is to take advantage of the taste of local farm produce that is in abundance.