Looking for the Best Family Holidays under £1000? Lest not forget that finding a budget family vacation under £1000 these days is just a bit tad and seems impossible for most but not for the best Travel Agents @FlightsProUK, we feel budget governs your Holidays. We put our hearts, mind & have highly discounted direct contracts to book cheap flights tickets & hotels in the budget you have.
As a travel agent its good to give us some flexibility but we promise we never compromise on the comfort. Everything gets booked in advance and you are all set for the most affordable luxury trip of your life. The best part is that the prices are affordable too!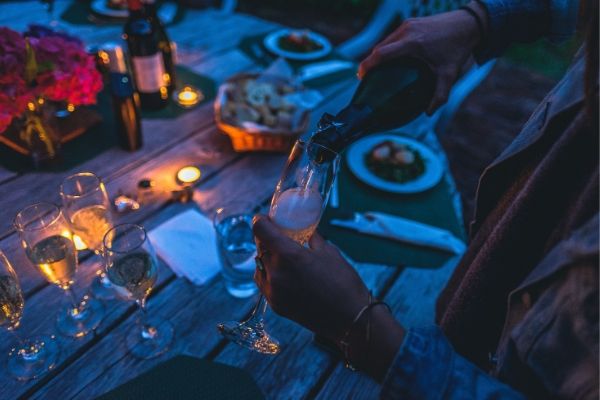 Things to do: Family Outdoor Dinners
Here are our top picks for the best family holidays under £1000 so that you don't have to think twice before booking it:
Milan is known among the holiday-goers from the UK to be it, families, couples, singles or groups. And, nothing could beat the tour to Milan if topped up with classic Italian Opera that is renowned for its elegance. Teatro all Scala is also is known for its history, high musical standards and real-life dramas. Perfect for kids and adults alike, Milan tour is incomplete without a visit to the museums, monuments and churches including the Gothic cathedral 'Il Duomo', 'Santa Maria Della Grazia' where you can marvel at Da Vinci's 'Last Supper'. Not to forget, that Milan is a gateway to the beautiful Italian lakes region, the perfect extension for those wishing to explore Italy for a little longer.
2. Verona
Verona is another favourite Italian destination that will take your heart away. One of the most popular choices for the best family holidays under £1000, the city is blessed with iconic landmarks. The first-ever opera performance of Aida in Verona's Roman amphitheatre took place 100 years ago. So, when in Verona, do catch a magical opera performance. Also, while you are in Verona, one should definitely also take time to explore the medieval old town and follow cobbled paths.
3. Istanbul
If you are looking to take your family on magical Arabian Night celebrations, then Istanbul tour is the perfect match for you. As Travel agents for Turkish Airlines, taking a picturesque journey through the stunning skyline of domes and minarets. Being one of the greatest cities in the world – the city has served as the capital to some of the greatest empires in the world. Located between Europe & Asia, explore area of Sultanahmet, old Istanbul that has an eclectic mix of historic mosques, covered souks and striking Roman archaeological remains.
4. St. Petersburg
St Petersburg in Russia is one of the largest cities in the world. Comprising of many fascinating palaces and cathedrals, bridges over canals, spacious squares and wide streets lined by highly decorated baroque and classical buildings – makes it one of the best places for a family holiday.  This city is largely protected as a UNESCO World Heritage site.
5. Marrakech
Marrakech is Morocco's best kept holiday destination. Of minarets that break the skyline, colourful street performers, cavernous covered souks, twisting, confusing lanes, Marrakech is a traditional style Morocco experience.
6. Montego Bay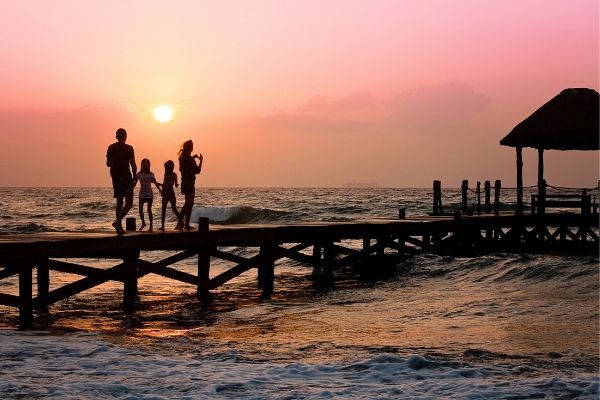 Montego Bay, the capital of Saint James Parish on Jamaica's north coast, is a major cruise ship port with numerous beach resorts and golf courses outside its commercial core. Popular beaches include Doctor's Cave Beach and Walter Fletcher Beach, home to an amusement park. There's also snorkelling and diving at coral reefs in the protected waters of Montego Bay Marine Park. Reach our experienced travel agents for cheap flights to Montego Bay.
7. Mauritius
Mauritius calls for exploration of the volcanic island – home to several breathtaking summits and valleys to explore on foot. It also hosts beautiful birds, flora, national parks, coastlines and otherworldly views – one of the most popular destinations among family holiday goers from the UK. If you are going on a holiday to Mauritius, make sure that you book the best all-inclusive holiday package with the best travel agents in London.
8. Orlando
Orlando is the first choice for people going on a family holiday. Perfect for adults, kids and old alike, the Orlando Holiday gives a chance to relive your childhood. Home to many world-famous theme parks – Walt Disney World Universal Studios, Islands of Adventure, with the Wizarding World of Harry Potter, Orlando Holiday is everything that a vacationer can ask for.
9. Antalya
Antalya makes for a perfect Turkey Holiday. A Turkish Resort city that resonates a yacht-filled Old Harbour and sun-kissed white beaches that are lined with fancy resorts. Also, a gateway to Turkey's southern Mediterranean region, known harbour view, turquoise coast and serene blue waters.
10. Faro
A holiday in Faro is much more than you would ever imagine it to be. The best part is that it costs as less as £120 per person. Often overlooked as simply a passing city to Algarve' charming luxurious resorts, Faro, on the other hand, is a small charming town that is brimming full of history, authenticity and liveliness.