Based on our customer's choice and travel trends that we saw in the year 2018, we have selected the top 20 Best Places to visit in Europe. From Paris, Milan to  Athens, Budapest, Lisbon & Amsterdam, we have included the best of the lot.
Discover your calling and book flights, hotels for a holiday in one of your favourite holiday spot. We will help you with the logistics. Our travel experts are equipped to design holiday packages in such a way that it covers all the major costs and in the end, you get the most budgeted holiday that you would ever get anywhere else in the market.
Let's discover your favourite places to go in Europe:
1. Paris
As Thomas Jefferson once said, "A walk about Paris will provide lessons in history, beauty, and in the point of Life.", Paris has always been on top of the list of best places to go in Europe. Discover the iconic architecture, glorious food, art treasures, and stylish shopping on the streets of Paris. You immediately fall in love with the Parisian culture.
2. Rome
This is Italy's Capital and rated as one of the most romantic cities in Europe. Discover a mix of haunting ruins, otherworldly art and vibrant street life of the city of Rome. And, remember "when in Rome, do as the Romans do."
3. France
The 2019 year trend says that visit France for the outdoor action. Plan a 7 Night trip with us and explore northern France's cliffs, the sand dunes, the crystal blue sea of the French Riviera and Corsica's oak forests. The great outdoors is thrilling and adventurous. Try something different this time!
4. Amsterdam
Love cruises? Ever explored the historic canals of Amsterdam? Discover the canals lined with tilting gabled buildings are the backdrop for Amsterdam's treasure-packed museums, vintage-filled shops and hyper-creative design, drinking and dining scenes.
5. Santorini
Also, called the supermodel of the Greek Islands by Lonely Planet, Santorini is easily the most recognisable face on the planet. From the multi-coloured cliffs, its dazzling panorama, to the romantic sunsets and volcanic sand beaches, the island is full of eye-dazzling sceneries.
6. Portugal
If you are longing for beaches and a city-scape, then Portugal boasts of medieval castles, cobblestone villages, and golden beaches.
7. Croatia
Thinking of visiting a dazzling island lined with the ancient walls, then Croatia is your place to be.
8. Switzerland
This is once-in-a-lifetime journeys and still voted one of the best places to visit in Europe. From the chocolate, cuckoo clocks to the overwhelming Alpine adventures, Switzerland has it all.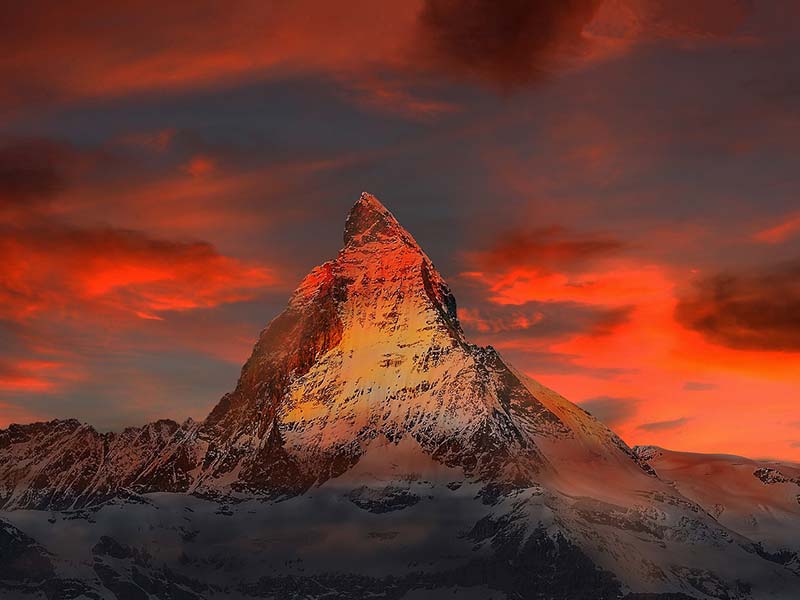 9. Prague
For history that goes a millennium back over the best beer in the whole of Europe, book your flights to Prague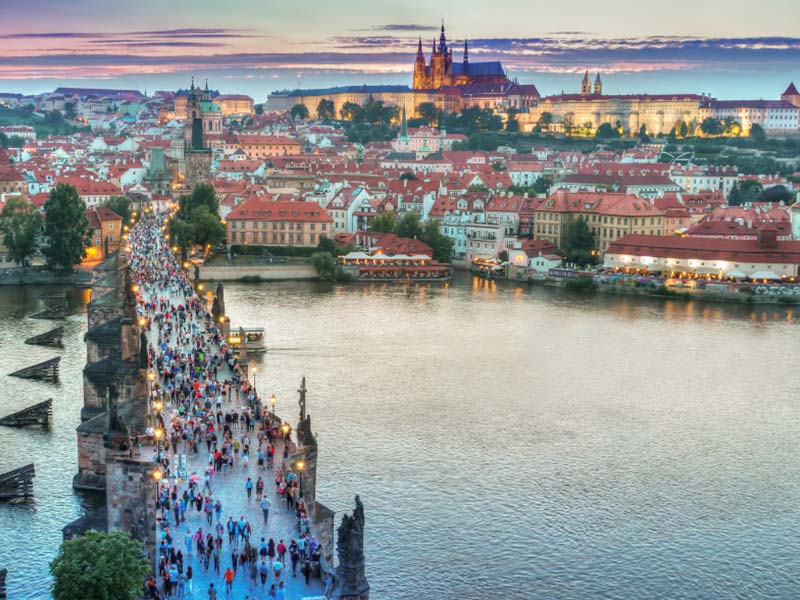 10. Athens
Discover Athens Holiday as the heady mix of history, culture and contemporary arts. That is Athens in Greece for you all.
11. Vienna
Ever been in a movie? Fly to Vienna to live around the baroque streetscapes and imperial palaces that set the stage. Explore the great coffee house culture here, even if you don't drink it. It's totally worth it.
12. Slovakia
Looking for a fantasy escape? Welcome to Slovakia, that is located right in the centre of Europe – for its the land of castles and mountains.
13. Greece
All we want to say is that Greece is one of the best places to visit in Europe. From the ancient ruins that reach the blue skies; endless coastline; a culture that is passionate of music, cuisine and thrill-seeking activities, Greece is all that you can ask for.
14. Turkey
This is a rich historical country that has some of the best cuisines you will ever taste, the scenery that you will ever enjoy – from beaches to mountains. Book Turkey Holidays with us at guaranteed lowest prices.
15. Italy
If you are looking to get inspired this holiday, book your flights to a multi-city tour in Italy. Yes, you are talking about the home to some of the best art, architecture and gastronomy.
16. Amalfi Coast
This is Italy's most memorable romantic sport that boasts your not-so-typical Mediterranean landscape that has also been recognised by the UNESCO.
17. Canary Islands
You are up for an exciting holiday if you book a Canary Islands Holiday. You have your scented pine forests, volcanoes, landscapes that are awe-inspiring, sandy coves where you can disappear off the crowds, Sahara-style dunes – Canary islands is on every traveller's bucket list.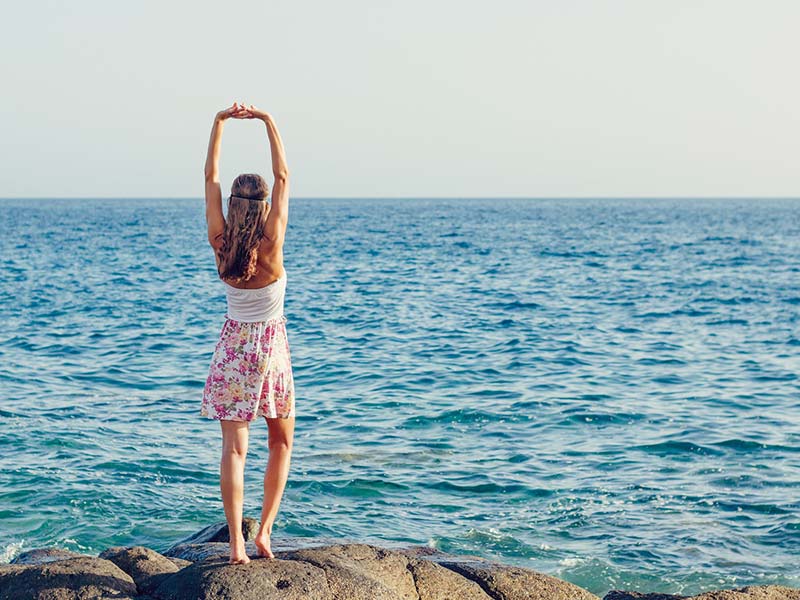 18. Dublin
For a mix of heritage, small cityscape and hedonism that will make for a perfect short weekend getaway.
19. Lisbon
Lisbon is also one of the most treasured possessions of Europe. With the seven overwhelming hillsides, cobbled alleyways, ancient ruins and white-domed cathedrals make for a perfect postcard image of Lisbon.
20. Barcelona
Gaudi's city, Barcelona inspires travellers from different parts of the world. With the perfect weather throughout the year, this city serves everything flawlessly.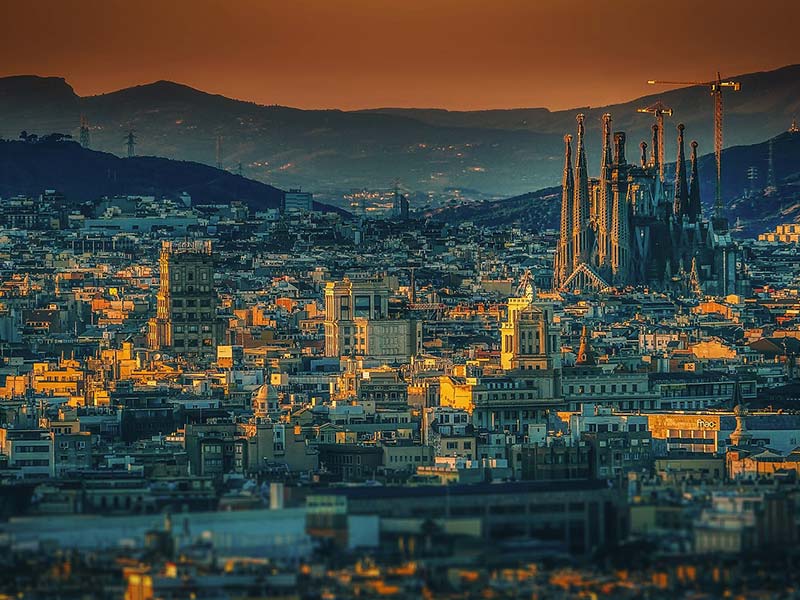 Be it you travelling with family, your partner or solo, nothing could be more satisfying than someone talking to you in person about planning your unique tour. We will help you select the best itinerary by each destination, including their cost and length. Browse through our handpicked tour packages from the best places to visit in Europe.