This blog post is for you if you're looking for the the best LGBT friendly destinations.
Even the seemingly innocuous act of holding hands is still something that only non-LGBTQ+ individuals can do without thinking or being aware of their immediate surroundings, so there is always some nervousness, no matter how liberal a nation may be.
A scary number of nations continue to criminalise homosexuality, making it difficult for LGBTQ+ people to find safe LGBT friendly destinations. Happily, there are fewer destinations that discriminate against gay and lesbian travellers and more ones that welcome them with open arms.
Here is a list of worldwide tourism places that are genuinely LGBT friendly destinations.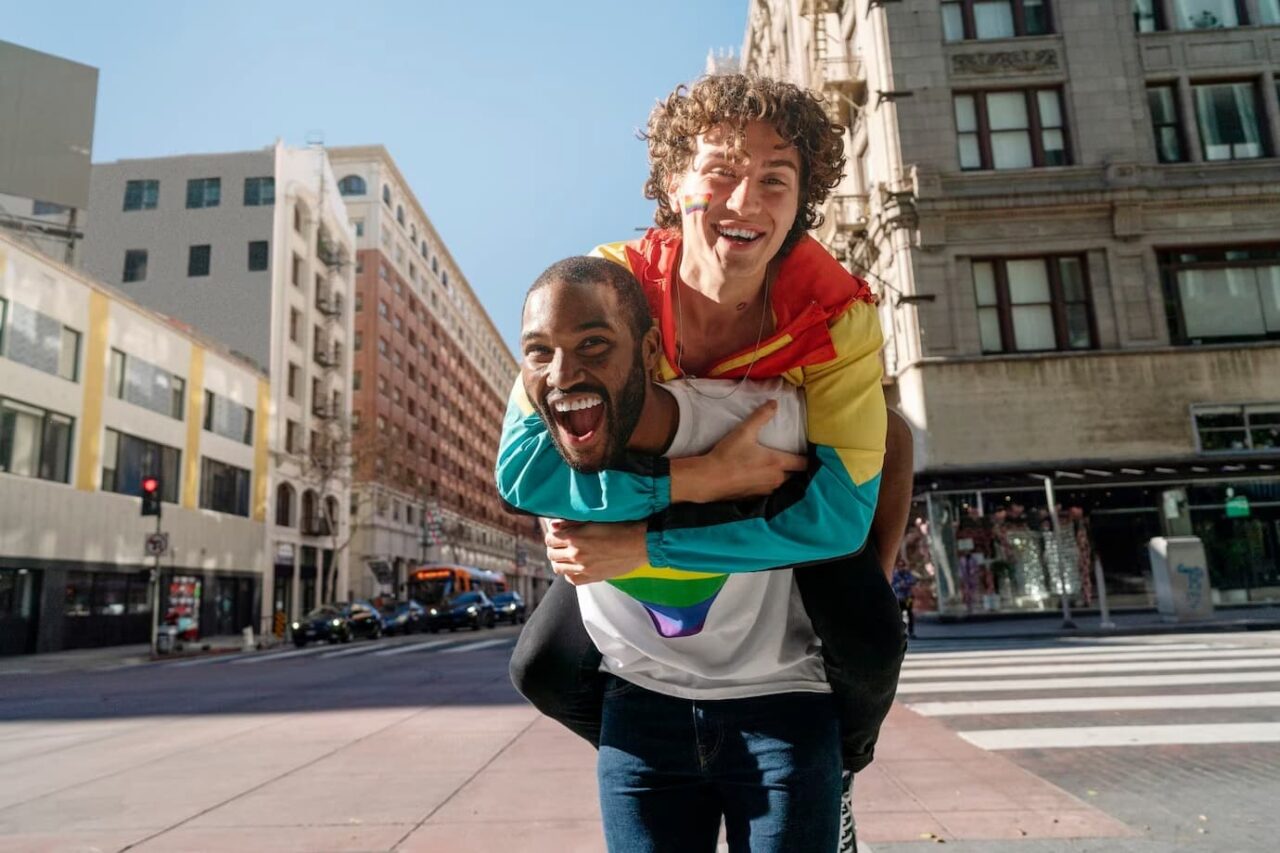 1. New York, New York
With one of the largest queer scenes in the world, a thriving LGBT nightlife, and a liberal population that has done it all, New York was always going to be one of the finest LGBT friendly destinations. The Stonewall Inn riots in Greenwich Village, Manhattan, in 1969 are widely regarded as the beginning of the LGBTQ activism in New York City.
The Big Apple epitomises the metropolitan lifestyle and serves as the ideal cosmopolitan destination. Here, you may explore some of the top museum collections in the entire world, shop 'til you drop, take in world-class performances, and face challenging eating options.
2. Canada
For us, there is no question that Canada is the nation with the best tolerance towards homosexuality and one of the 10 best LGBT friendly destinations. According to our observations, Canada goes above and above to welcome homosexual visitors, unlike any other country we have visited.
Where else in the world would the (straight, white male) head of state lead a gay pride march while saluting the LGBTQ community and waving a transgender flag? When we went to the Fierte gay pride in Montreal, Justin Trudeau did this in our presence. The sight of this made our hair stand on end with pride!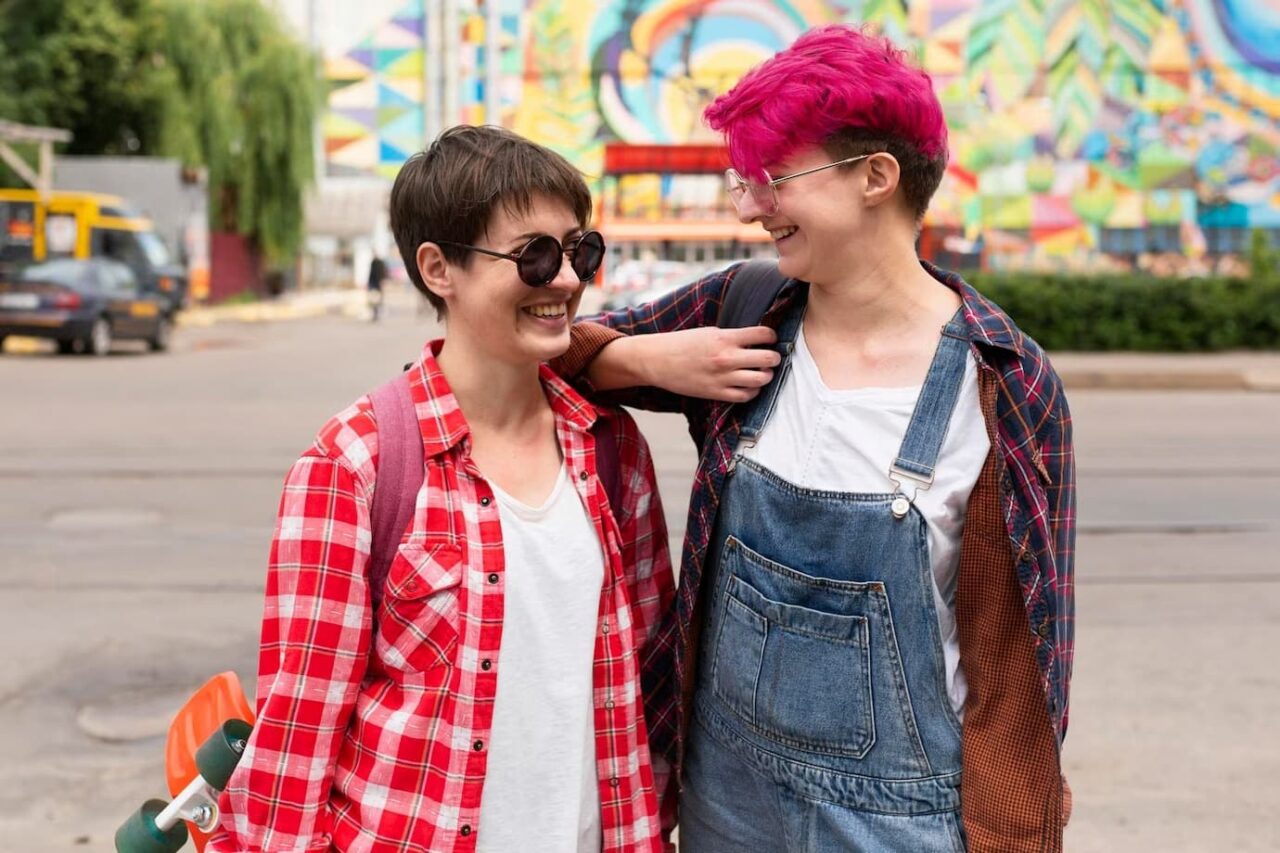 3. Iceland
In Iceland, an adventure is waiting to happen every day. Iceland is a true outdoor enthusiast's heaven, with a wealth of mountains, volcanoes, glaciers, rivers, lakes, caverns, and other challenging terrain just waiting to be explored. Together with its breathtaking natural beauty, Iceland is the best LGBT friendly destinations in the world.
There aren't many countries in the world where people of all genders and sexual orientations experience as much love and as little hatred as they do in Iceland. Iceland has developed into a true rainbow paradise and a well-liked travel destination for homosexual people and gender minorities thanks to its nearly complete legal equality, strong representation in the legislature and the media, and an infrastructure that exists to support and advance queer people.
3. Spain
Most people will probably mention Madrid when asked about their favourite gay pride event. Any gay man will most likely add Sitges, Gran Canaria, Barcelona, and/or Ibiza on their list of favourite gay travel destinations in Europe! Clearly, we're making some generalisations, but the point is that Spain arguably offers the most gay-friendly vacation spots.
All of Spain's major cities have a thriving homosexual community that is typically centred around a gay hamlet or street. The primary locations include Sitges, Gaixample in Barcelona, the Maspalomas gay district in Gran Canaria, and Chueca in Madrid (in particular the Carrer de Joan Tarrida street). The Old Town district of Benidorm, La Nogalera in Torremolinos, Barrio del Carmen in Valencia, and Calle de la Virgen in Ibiza are just a few of the smaller Spanish cities with vibrant homosexual scenes.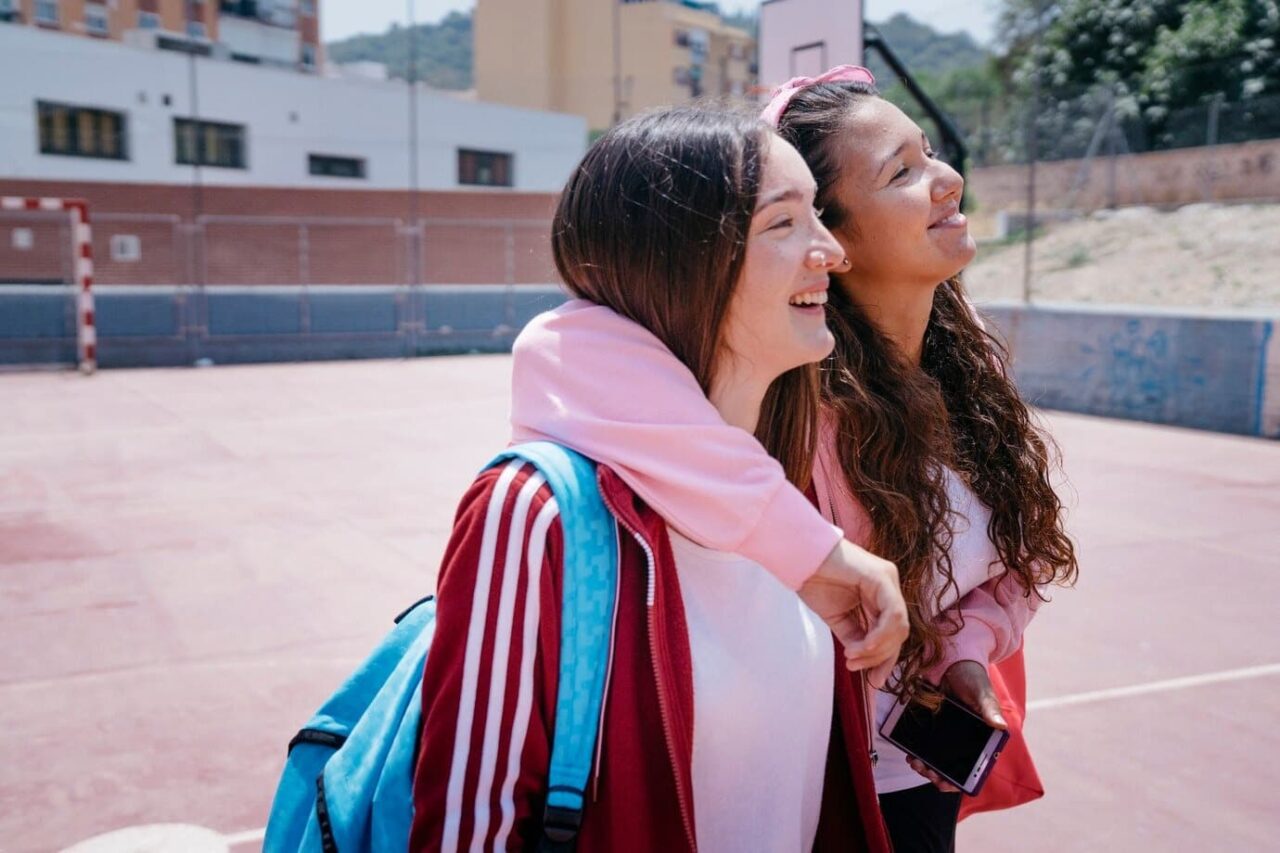 4. Sydney, Australia
Visitors swarm to the most well-known city in Australia to take in the multicultural atmosphere, surf on some of the country's best beaches, and gaze in awe at the Opera House and Harbor Bridge. The city features some of Australia's oldest structures, wonderful hospitality at taverns and restaurants, and pristine nature at nearby national parks.
It is quite unlikely that LGBTQ+ visitors would experience any problems in Sydney (or Australia in general) because discrimination on the basis of sexual orientation, gender identity, or expression is absolutely forbidden here. Sydney has become the de facto centre for homosexual tourism in the Southern Hemisphere during the past few decades and is known for a number of well-known gay figures and symbols, including as Ian Thorpe, Matthew Mitcham, Mardi Gras, Speedos, and the film "The Adventures of Priscilla, Queen."
5. Tel Aviv, Israel
Tel Aviv is a pretty peculiar outlier. Notwithstanding Israel's ban on gay marriage, Tel Aviv has developed into one of the world's most progressive and LGBTIQ-welcoming towns. Many advise considering Tel Aviv as a distinct entity that runs differently from the rest of the nation. Hilton Beach is a fantastic illustration of this.
Although though it's legally a "unofficial" homosexual beach, Tel Aviv's tourism website refers to it as a hotspot for the LGBTIQ+ community because of how well-known it is. Shpagat is one of the most well-liked spots in the city for gay nightlife. The club is well known for being a friendly place that is frequented by members of the entire LGBTIQ+ spectrum and allies. There is a wonderful mixture of locals and visitors.
6. Mykonos, Greece
The Greek island of Mykonos has developed a reputation for fame and glitz since Jackie Onassis began visiting this stunning Aegean jewel in the 1970s, with a constant influx of trendy new hotels, beach bars, and restaurants. Mykonos has maintained its ancient whitewashed homes, cobblestoned labyrinthine passageways, and century-old windmills that are indicative of the Cycladic region.
Yet, the stunning beaches and the island's party scene draw the majority of visitors. The island's liberal outlook has also drawn tourists who identify as LGTBQ+, and as a result, Mykonos has established itself as a popular homosexual holiday destination. Together with Ibiza, Gran Canaria, and Sitges in Catalonia, the island is actually one of the so-called "big 4" gay summer holiday destinations in Europe, although Mykonos is the stylish of them all.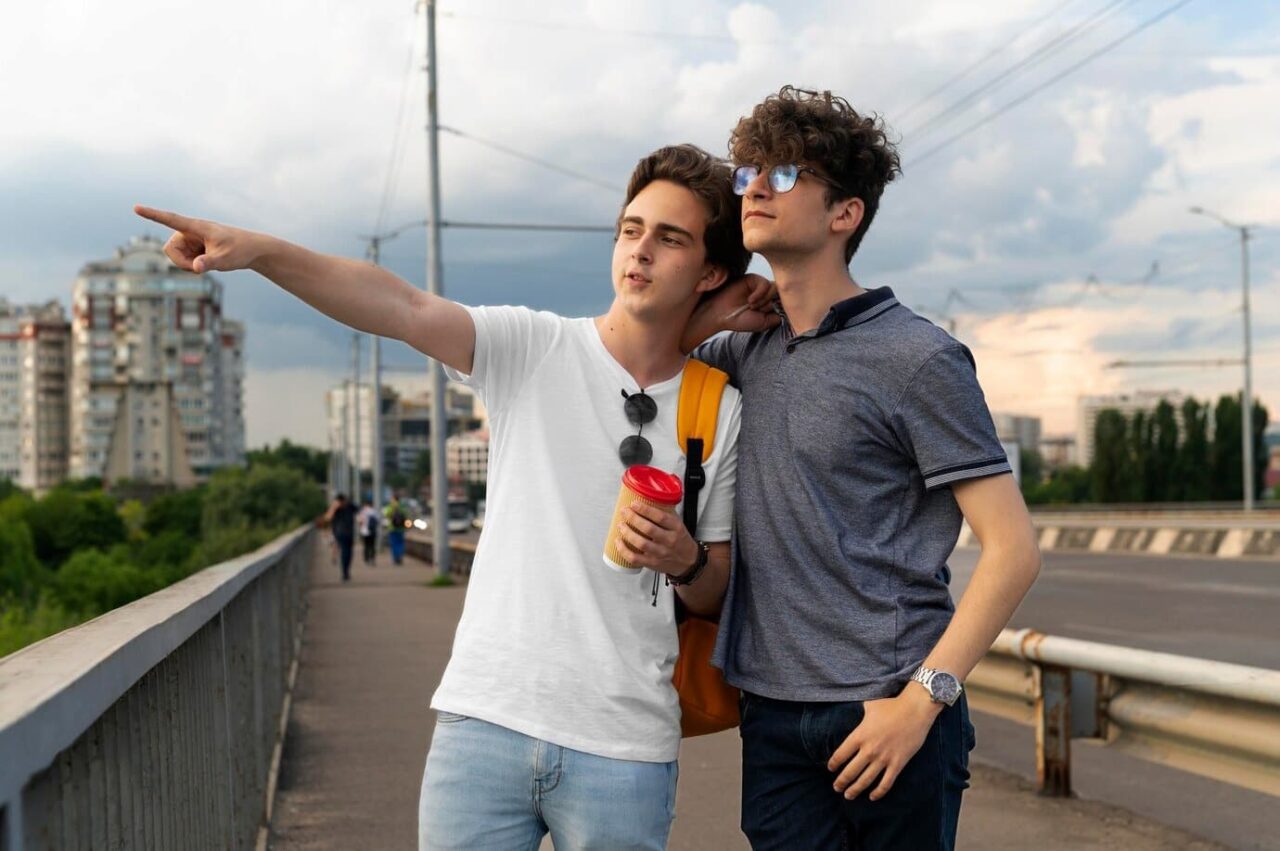 7. Berlin, Germany
Berlin is renowned for being a city where people party till the sun comes up the following morning. This is fantastic news for partygoers who wish to enjoy GMF and other clubs in Berlin. Berlin, however, offers much more than clubs.
Only LGBTIQ+ people under the age of 38 are permitted to stay at its Gay Hostel, which creates a welcoming environment where you're sure to make some new friends. The Schwules Museum, one of the only institutions in the world devoted to studying and preserving the history of LGBTIQ+ cultures worldwide, is also located in the city.
8. Hawai'i, USA
To avoid confusion with the state of Hawaii, the island of Hawai'i, also known as the "Big Island," has Kona located on its western side. You can locate a lot of gay events and nightlife without leaving the city because it is home to the island's main airport.
This tropical location is one of the greatest LGBT friendly destinations since it has a Pride celebration, gay clubs and organisations, and a lot of queer-friendly businesses. Have a few cocktails on the beach, go for a trek through the mango groves, or visit the city's numerous shops and eateries for a leisurely getaway.
9. Sweden
Sweden is a nation that genuinely welcomes visitors from all over the world, including Lapland, regardless of where they are from, who they love, or what they are interested in – one of the most tolerant and friendly nations in the world. It's a place that values diversity and inclusivity, making it an excellent vacation spot for gay people from all over the world.
The Stockholm Pride, the largest Pride festival in Scandinavia and ostensibly the greatest yearly event in Sweden, takes place in the capital Stockholm, a stunning and affluent city. Another wonderful city with a vibrant LGBTQ+ community is Gothenburg, which serves as a gateway to West Sweden's stunning archipelago and countryside. For its size and population, Gothenburg has the highest number of Michelin stars anywhere, which is guaranteed to appeal to gay and lesbian foodies.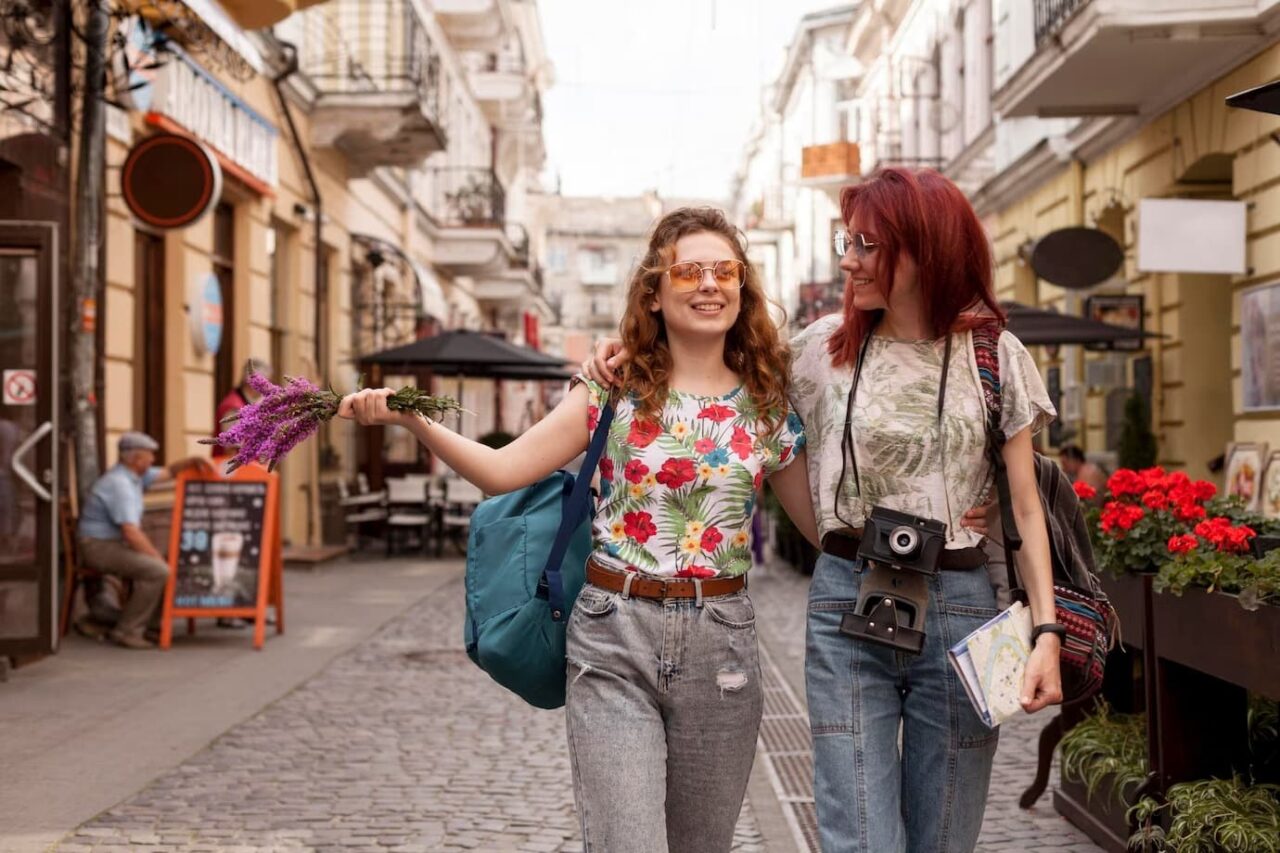 10. Taipei, Taiwan
Taiwan, one of the most developed nations in Asia, is a small island nation off the coast of mainland China. It legalised homosexual marriage in 2019, making it the first nation on the continent to do so.
While Taipei, Taiwan's largest city and its economic, political, and cultural hub, may still be considered conservative in some areas, homosexual visitors can feel completely at home there. Inviting visitors into a world of interesting contrasts, a blend of the modern and the ancient, Taipei boasts one of the tallest buildings in the world as well as the largest collection of Chinese art.
Gay vacationers are set with tropical climate, fine dining, breathtaking shopping, beautiful beaches, well-known hot springs, and some of Asia's most diverse nightlife destinations.
FlightsPro is travelling the globe in search of the top cities that embrace the LGBTIQ+ community. These are the LGBT friendly destinations that recognise that life is a celebration, whether it be raunchy drag performances that thrill with sass or throbbing dance clubs that keep the party going till dawn.
So, don't wait no more! We have some more best LGBT friendly destinations from the world in our kitty. Call us today to book LGBT friendly destinations.
Call us to book a flight.
Contact us at 0208 396 7200
Email us – book@flightspro.co.uk