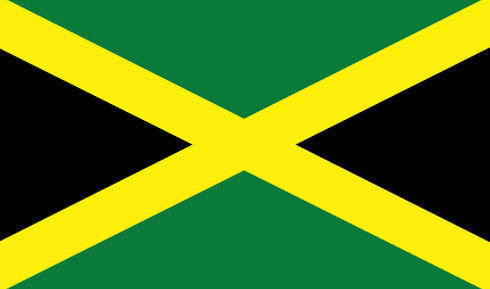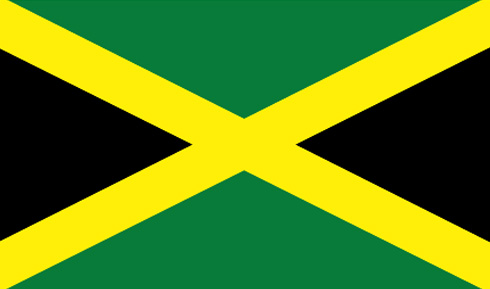 Things To Do In Montego Bay
Its city where the fun never ends !
It's a complete holiday destinations for all age groups, family, stag-do's, weddings and if you done it all then relaxing on the beach as good as it gets.
Named as one of the largest city in Jamaica, this tourist destination has what it takes to make you extend your stay.
Origin of Montego Bay
The first European in history to arrive in Montego Bay is Christopher Columbus. He sailed into the area in the year 1494 and made friends with the local Tainos.
Columbus called the area "El Golfo the BuenTiempo" which means Fair Weather Gulf  but after the year 1510, the Spanish began to settle in the area and called it "Bahia de Mantega" as a result of the large volume of pig's lard they were able to export to their own colonies in the West Indies and South America.
During the 18th century, Montego Bay was just a small town. The city was exempted from paying taxes during the period of 1788, but that later changed as things began to get better.  The city functioned majorly as a sugarcane port and today it has developed in leaps and bounds. It has one of the largest regional hospitals called the Cornwall Regional Hospital as well as modern port facilities. Montego Bay is also regarded as the second home for many prominent Jamaicans from Kingston, including North Americans as well as Europeans.
Location of Montego Bay
Montego Bay is located in Jamaica and the capital of St. James parish. It is the second largest city in the country by area and the fourth in terms of population. Montego Bay is a rich tourist destination full of many water sporting activities and attractions. It is also served by Donald Sanger International Airport, situated at the edge of the city. Montego Bay is a perfect destination to spend your holidays, especially if you are planning to leave with beautiful memories.
How safe is Montego Bay
Jamaica's biggest export is its tourism. Safety of tourist's or holiday goers is paramount for its survival.
We will surely not recommend certain no-go areas or buying something from streets or passersby but other than that this is a very tourist friendly destination.
Under Water Diving in Montego Bay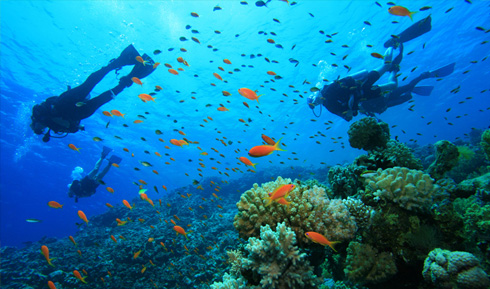 One of the best things to do in Montego Bay to expereince the under water world here in Monetgo Bay
Widowmaker's Cave in Montego Bay is one the world's best diving sites. Spotting barracuda, parrot fish, black coral are usual here.
Second most visited diving site is off the coast in Ocho Rios, called SS Kathryn Wreck. This is World War 2 mine-sweeper was purposely sank to create an underwater artificial reef.
Its home to a different world of marine life, corals, sponges so much more of an underwater world. Its great diving site but its not recommended for beginners.
Normally it is possible to dive all year round given the whether & sun this island enjoys but visibility is best in the summer months in comparison to Winter months.
The water temperature in Jamaica ranges from:
78 to 85ºF (26 to 29ºC) in Summer – (April-October)
75 to 78ºF (24 to 26ºC) in the Winter – (November-March)
Hotels in Montego Bay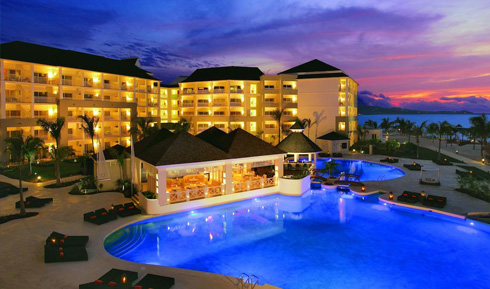 It's a place where choice is in plenty and budget will never be an issue.
You can choose from £20 a night shack to an elite £800 a night hotel which comes with your personal butler for your stay, limousine pick ups – drop offs, possibly a private beach. After all its where Hollywood's who's who party & stay
Nightlife in Montego Bay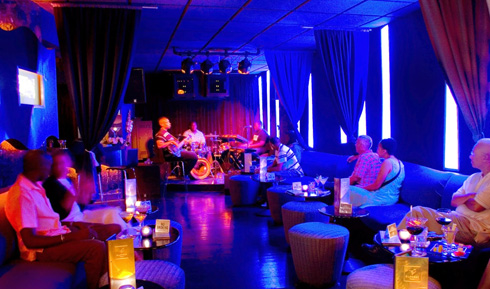 There are many things to do in Montego Bay even during night hours. Waste away at the famous Jimmy Buffett's Margaritaville where the fun never stops or visit the Mingles, which is one of the finest pubs in the area. The Rick's Café is a nice place to enjoy both local and international cuisine. And if you plan to explore more in the area, you can head straight to the Brewery, which is one of the popular nightlife hang out in the area and cross between the Jamaican jerk-pork pit and a British pub. There are other places to continue your fun in the Montego Bay. You can visit the Groovy Grouper to have some specialty rum drinks or local cuisine.
Conclusion
The Montego Bay is a fun destination for tourists and people looking to spend their holidays in a special way. With a vibrant nightlife, numerous water sports, pubs and bars, there is always something to keep you occupied.
Experience mouthwatering international cuisine as well as popular Jamaican delicacies. In fact, there is always plenty to drink, eat and lots of activities to keep you entertained when you travel to Montego Bay.
For free quote on your holiday to Montego Bay you can reach us on free phone lines at 0800 048 8880 or email us on info@flightspro.co.uk
Check out special fares : Click Here