Reasons to fly direct to Australia – an Australian Odyssey
With plenty of open spaces and the amazing vistas, Australia is built for family travel – a dazzlingly diverse country strewn with tropical reefs, surf beaches and snowy heights.
So, while the distances tend to be vast and may be trying for a family with little ones, with some advance planning, this can become one of the most fantastic trips of your life. Take a trip to Australia.
Reason 1: First time in History: Fly directly from London to Perth with Qantas
There is good news that FlightsPro would like to share with our readers.
It is so big that we cannot hold our excitement and most of us have already started dreaming about our trip & flights to Australia. QANTAS Airways has recently launched and completed first Perth to London flight that is the only nonstop air link between UK and Australia
Did you know that the first flight QF9 carried more than 200 passengers and 16 crew. You fly Saturday evening at 7 pm and land in London Heathrow at 5 am on Sunday – What ? Isn't this a dream come true.
So, now you know that the flight has no stopovers. This is direct nonstop flight from London to Perth and back.  
Reason 2: And, there are some good reasons to fly to Australia today or enquire your direct flights to Perth.
Sydney Harbour
Australia's biggest city would not be as renowned without the famous Sydney Harbour. Checkout the Sydney Opera House from the water, chug under the Sydney Harbour Bridge, have a picnic on Cockatoo Island, take a catamaran to Manly Beach for a surfing lesson; or disembark with your darlings at Darling Harbour for the Australian National Maritime Museum, Darling Quarter Playground, Sydney Sea Life Aquarium and Wild Life Sydney Zoo. Whatever you choose to do, you will spend the day having a blast.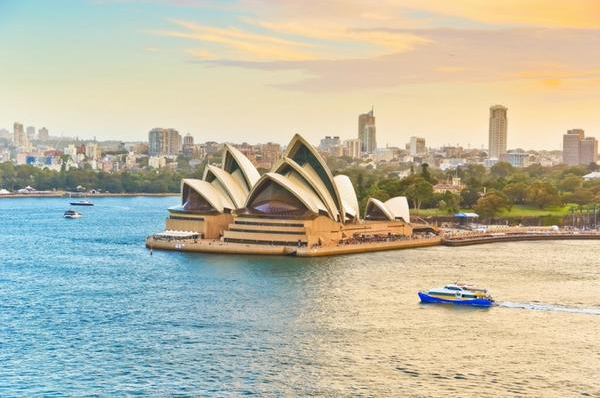 Touring Tasmania
Tasmania's compact size, engaging history and accessible wilderness all make for a brilliant family holiday. You can spend your day camping in Freycinet National Park, sea-kayaking around Coles Bay, beachcombing along Ocean Beach on the wild west coast or careening down Mt. Wellington on a mountain bike. After dark, your little ones can meet Tasmania's ghosts on spooky tours of Hobart, Launceston and Port Arthur.
Great Barrier Reef
One of the awe-inspiring wonders of the world, the Great Barrier Reef is best explored with a high-speed catamaran trip to an inner-reef atoll or an extended day trip to the pristine outer reef. You can snorkel your way along a colourful and mind-blowing world under the sea or choose to go scuba diving if you have teens in your group. For the little ones, worry not. A relaxing sail in a glass-bottom boat will help them experience the wonders of the sea too.
Gold Coast theme parks
When you have little ones, the adventures will never let up and the excitement will never cease. So why not add some fun to the fire with five humongous theme parks: Dreamworld, Sea World, Movie World, Wet'n'Wild and WhiteWater World. Get wet on a muggy Queensland afternoon, meet some nautical critters or lose your lunch on a rollercoaster. The Gold Coast's beach suburbs are kid-centric too, with surf lessons, jet-skiing, sea-kayaking, whale-watching and plenty more fun activities.
Kangaroo Island
Have a spare weekend with no plans in place? Then hop over to Kangaroo Island, South Australia's most underrated weekend destination. The major attractions for kids include the friendly and fun-loving seals at Seal Bay Conservation Park and the denizens of the Flinders Chase National Park. In between you'll find towering sand dunes, beautiful white beaches, pelican-feeding sessions, honey farms, fishing jetties, caves and amazing wildlife parks.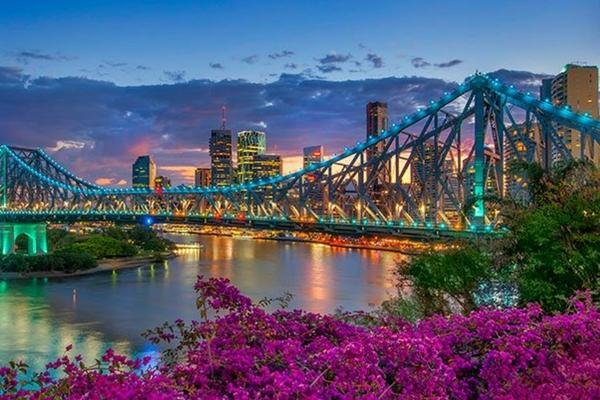 Brisbane
One of Australia's most kid-friendly city, Brisbane is a super-exciting for the little ones. You can ride a ferry around central Brisbane or visit the endearing inhabitants of the Lone Pine Koala Sanctuary and basically have a ball. Back in the city, the riverside South Bank Parklands offer lawns, BBQs, playgrounds and the Wheel Of Brisbane. Further along the riverbank is the amazing tree house playground at New Farm Park. If you're craving something more intellectual, then The Queensland Museum & Science Centre, Queensland Art Gallery and the Gallery of Modern Art, all have dedicated kids' activity rooms, interactive experiences and amazing holiday programs.
The best thing is that with the launch of the new aircraft with the new route, the airline has promised more comforts such as –
Reduce jetlag, turbulence and noise.

Cabin design is more spacious in every class; big entertainment screens and more personal storage.
The airlines has also moved domestic and international flights into a single terminal at Perth Airport for faster, smoother connections.
Contact our travel agents for Qantas air fare details. FlightsPro travel agents will be more than happy to help you with your cheap Australia air tickets and travel queries.