Strange laws from around the world that you should know before traveling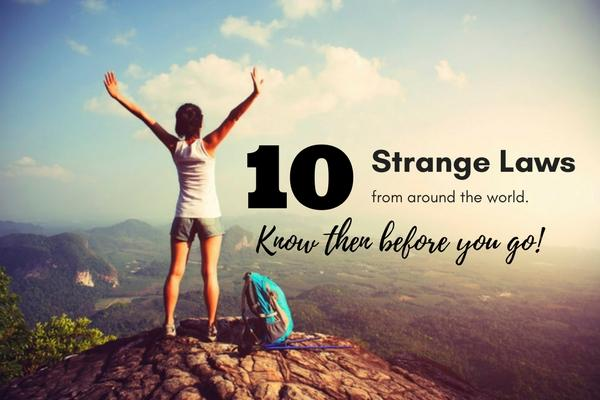 We know you will thank us later!
It is always better to be prepared with all your travel essentials and know the laws that govern the country you are travelling to. Stay safe and out of trouble is always recommended.
We thought it will be also better to know these pretty crazy and strange laws in some of the foreign lands that you might be planning your trip to and we are sure that they never even crossed your mind. Read them carefully because breaking them might land you up in jail or pay a hefty fine.
SINGAPORE – Don't chew gums
In order to keep public places clean, Singapore has enforced a rule and that is you cannot chew gums in public. Keep all your gums at home.
MALDIVES – No to dirty magazines & alcohol
Maldives is primarily an Islamic country and bans bringing pornographic material like magazines and sex toys and alcohol too.
BARBADOS – Don't wear Camouflage
When you are travelling to Barbados, refrain from packing any camouflage because only members of the military are allowed to wear them.
Dubai & Abu Dhabi – No PDAs
Travelling anywhere in the UAE – Dubai & Abu Dhabi, please keep your lips and hands to yourself. Public Displays of Affection – Kissing or touching your partner in public is a big No-No.
GERMANY – Don't run out of gas
If you are in Germany and plan to go for a drive on the highway, make sure your gas tank is full. The law forbids the drivers form stopping on the highway.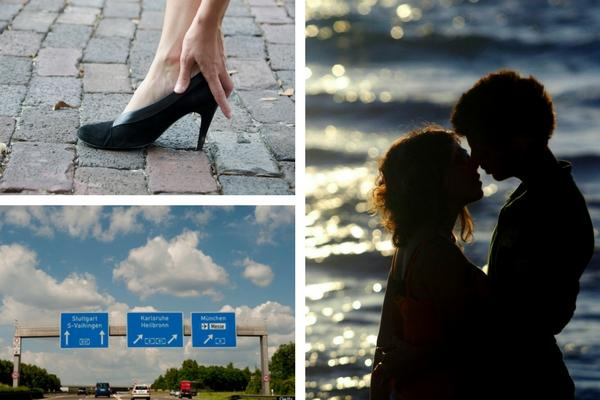 GREECE – Don't wear heels
Greece is pretty strict when it comes to protecting their historical monuments. So keep your heels back at home/hotel when visiting any of the monuments in Greece.
Thailand – Don't go Commando
It is the strangest of them all and we don't know how they actually keep a track but it is there. The law prohibits you to leave you homes without wearing pants (underpants).
VENICE – Don't feed the pigeons
Gone are those days when you could be a bird perch at St. Mark's Square in Venice. The city has long banned the practice and does not allow tourists to feed the birds at all.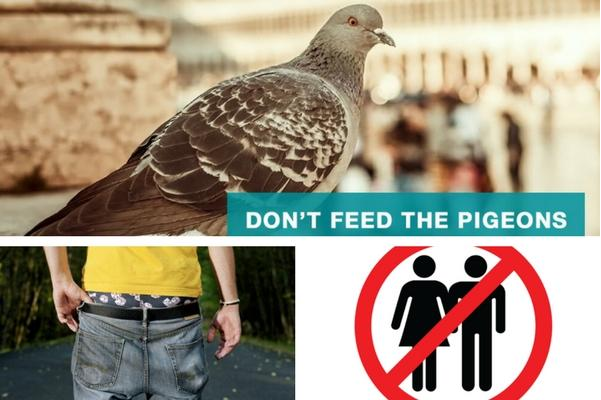 Paris & Madrid – Don't dump your subway ticket
Even though there are signs informing tourists the same but some people are caught off-guard. Do not throw your subway ticket before you exit the station. It is always advisable to research and learn about the public transportation in the country that you would be visiting.
UAE – Are you travelling during Ramdan?
It is always advisable to follow and respect the religious sentiments of the country that you are visiting. However, laws can be real stringent here in UAE. Now, if you are travelling to UAE during Ramdan, you cannot eat, drink or smoke in public. If you do, you will be given a warning, but if you do it again, you will straight go to jail.
Happy travelling!
If you wish to book cheap flight tickets or plan a short or long holiday for you at some unbelievable prices, do give us a call.