Top Recommendations for Best Party Places in Kingston Jamaica
For everyone knows that Kingston is known for its vibrant colours and infectious reggae beats, it is best to know where to go for best reggae parties in Jamaica. You can hear all the elements of rhythm and blues, jazz, and traditional calypso to form its own unique sound. We have the list of Best Party Places in Kingston Jamaica for the people looking out to party after dark in the heart of Jamaica. 
Are you the one finding Best Party Places in Kingston Jamaica? You must have read our previous blogs on how to plan a perfect So, now that you have known how to plan trip to Kingston, you should also know the Best Party Places in Kingston Jamaica or at least know few of the best Party Places in Kingston Jamaica. 
Searching for reggae music venues in Kingston? First, book cheap flight tickets to Kingston. You know we have got the best flight ticket prices and we will give you an incredible Kingston holiday deal. Take it as a guide to Best Party Places in Kingston Jamaica. You can thank us later. 
Here are the top 10 Best Party Places in Kingston Jamaica
1. Asylum
Location: Knutsford Blvd, Kingston, Jamaica
This had to be one of our top choices to Best Party Places in Kingston Jamaica. Being the most popular nightclub in Kingston, it is open Tuesdays through Sundays. The club regularly organises events like karaokes and oldies whilst the reggae tunes fill large part of the vibe of the club.
2. Kingston Dub Club
Location: 7B Skyline, Dr Kingston
Every Sunday night, from 8:00 p.m. to 2:00 a.m., the club opens up for a popular night of "dub." And, you know whey we love this club? For it music here is never altered or auto-tuned. And, who could afford to miss the breathtaking views of the city from here.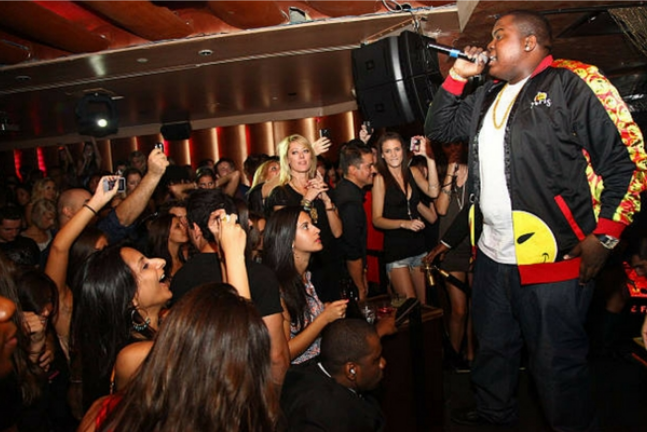 3. Fiction Fantasy
Location: 67 Constant Spring Road, Kingston
This place, you can actually escape reality and live the fantasy. This is Kingston's exclusive and upscale night club and a must-stop for Kingston visitors. You will be dancing to some of the latest musics, including the hottest reggae tunes.
4. Jonkanoo Lounge
Location: 24 Knutsfort Blvd, Kingston
Why we love this place? For here you will find from music, latin dance instructors to live bands and much more. Lounge club is regularly open from 6:30 p.m. until 2:00 a.m. Reservations are required.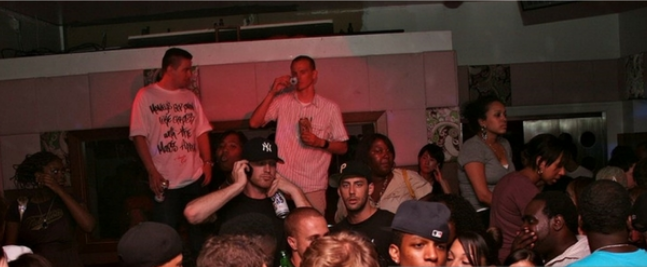 5. The Deck
Location: 14 Trafalgar Road, Kingston
For this is 20 year old nightlife sports bar and grill in Kingston. It is known for bringing in notable live artists such as Ernie Smith. It is the crowd's  favourite when it comes to Best Party Places in Kingston Jamaica
6. Escape 24/7 Bar Grill
Location: 24 Knutsfort Blvd, Kingston
This place is the best party place in Kingston. They have the best authentic Jamaican food with exceptional service and plate presentation. As day turns into night, the nightlife becomes more vibrant. They host regular Themed nights such as "TGIF" and "Karaoke Mondays" that are extremely popular.
7. The Mansion
506 Princess Street
"People come here for a hip, pub vibe that has a great mixed crowd."
8. Tracks and Records
Location: Red Hills Road, Kingston
Tracks & Records is a reggae sports bar and lounge inspired by famous Jamaican track star Usain Bolt. The venue can seat over 200 people. You have to get here to witness the grandeur.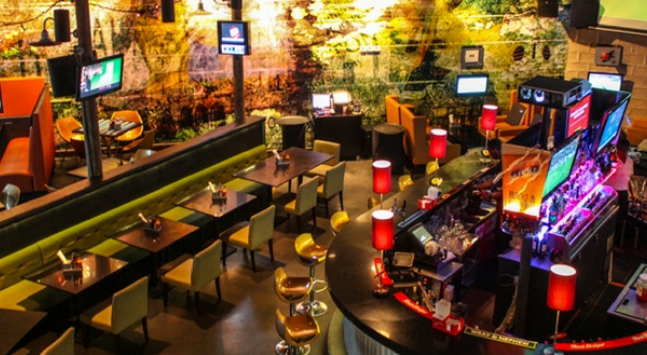 9. Redbones Blues Cafe
Location: 1 Argyle Road, Kingston
They are as authentic as they get. Run by a family, this reggae club in Kingston also hosts art exhibitions to accompany the live music. The best part of the club is that it has no definite closing time.
10. The Brooklyn
Location: 14 Garrett Street, Kingston
Garrett Street is one of the most popular streets in Kingston and this club adds up to the charm. According to our customers' reviews, this is one of the most popular night clubs amongst people from the Uk and should be in your bucket list of best places to party in Kingston.
FlightsPro.co.uk Kingston travel experts have created a surprise 6N/7D Best Party Places in Kingston Jamaica trip itinerary for you. Toy can talk to our Jamaica travel experts today if you would like to know more about the trip or book cheap flights tickets to Jamaica.