Cheap Flights to Mauritius from the UK
Bonzour! Greetings from Mauritius! Have you been looking for cheap flights to Mauritius from the UK? Then, we are here to help you in the best possible way and what could be better than providing you all the information required traveling to Mauritius in one place. This could your go-to guide to plan a trip to Mauritius. Did not you want to do that for a long time?
First, we would like to get into your notice that Cheap Direct Flights to Mauritius is only available from London Heathrow and no other UK airports have Direct Flights to Mauritius.
Nearest Airport in Mauritius: Port Louis Sir Seewoosagur Ramgoolam International Airport, Mauritius.
However you can still fly from other regional airports such as Aberdeen, Bristol, Edinburgh, Manchester, Newcastle via London Heathrow, Charles De Gaul – Paris or even Dubai international airport too. Cheapest Direct Flights to Mauritius from the UK are only operated by Air Mauritius & British Airways. Direct Flight from London to Mauritius may last up to 12 hours 30 minutes but quickest ones can also take just under 12 Hours too. There is always an option of opting Air Mauritius or from the likes of Air France, Emirates, Etihad Airlines, Swiss Airlines, Lufthansa Air India, KLM, Turkish Airlines & few others.
We aim to provide the cheapest flights to Mauritius all year round but flights prices fluctuate for year round. Expect to pay more for School holidays, Easter & Christmas or December time hence booking well in advance for these months is strongly advised.
We would still suggest you to give our Mauritian Travel Experts a call to book cheap flight tickets and Mauritius Holiday Packages. We offer Flights to Mauritius with Air Maurtius starting from £625.00 Per Person Including all Taxes for Economy Class.
Why travel to Mauritius
For Mark Twain was right when he said, first He made Mauritius and then Heaven. Mauritius, is Indian ocean island nation that is famed for its beaches, lagoons, reefs, Black River Gorges National Park, with rainforests, waterfalls, hiking trails and wildlife.
And these 7 days can be life changing experience for you. While the beaches are known for their sapphire-blue waters, powder-white sand and, yes, hundreds of those luxury resorts provide some of the most spectacular views of the Indian Ocean and impeccable service, that range from spas, designer rooms and extensive watersports options to dreamy swimming pools, palm-fringes pavements and world-class restaurants.
And, with winter setting in again in the UK and because of cold winds and snow, you not been able to step out of your houses; or its been long that you have had the winter sun. Escape now.  Book your tickets now because Mauritius is the best winter sun destination.
Best time to travel to Mauritius
Mauritius is of sun, warmth and blue skies. Start planning your vacation because Mauritius is definitely a year round destination for its tropical climate. However we have still provided you a month wise breakup for if you are still looking for the best time to visit Mauritius.
May to December

mark the beginning of winter in Mauritius. And, so the best time to visit Mauritius because the weather is all mild and pleasant. During this time, the maximum temperatures don't go beyond 24 degrees Celsius and the minimum temperature drops down to 18 degrees Celsius. For people looking for the

best time to visit Mauritius for honeymoon

or

the best time to explore Mauritius

for its beautiful idyllic beaches, nearby islands, wildlife and water sport, you should already be booking your

cheap flight tickets

as it is the

peak season in Mauritius.

 

January to April is seen as the onset of summers in Mauritius and the crowd begins to reduce. The maximum temperature during summer goes up to 33 degrees Celsius and the minimum stays at 25 degrees Celsius. This season is best for people on the lookout for a budget holiday. There is no denying to the fact that summers are a great time to explore the islands and definitely the cheapest time to go to Mauritius.
7-day itinerary – Beaches & Beyond
Day 1
Welcome to Mauritius. Relax this day. Soak in the Mauritian air and hang out at the resort or their private beach. Most of these resorts will have a private beach and they offer the most relaxing and soothing spa services. Make the most of it on your first day in Mauritius.
Day 2
Now you must be up for some sight-seeing in Mauritius. Head to the paradise island called Aux Cerfs, which also happens to be the biggest lagoon of Mauritius. It is located off east coast and home to an array of water sport activities. You will be transported to this emerald lagoon by a speed boat and you can spend the rest of your day.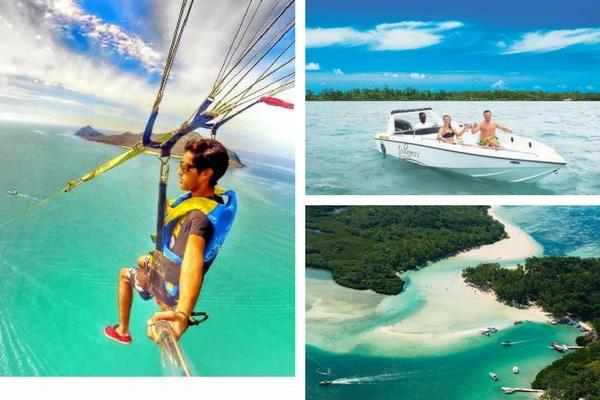 Day 3
North Island Tour awaits you on the third day o your trip in Mauritius. Visit the capital city- Port Louis, along with Place d' Arms with its French colonial buildings, eventful Champ de Mars racecourse, the exotic Caudan Waterfront and the mall.
Day 4
For the adventure lovers or those who love nature walks, the next day, take a full day tour of South Island and explore some popular places such as the Trou Aux Cerfs- the crater of an extinct volcano and Grand Bassin-a natural lake at the base of volcanic crater, and Chamarel (Coloured Earth) – for its vibrant hues and waterfalls.
Day 5
Mauritius is cheap when it comes to shopping. For all you on wild-shopping spree, spend a day shopping at Port Louis for souvenirs. And, who could ignore the local Mauritian delicacies all around.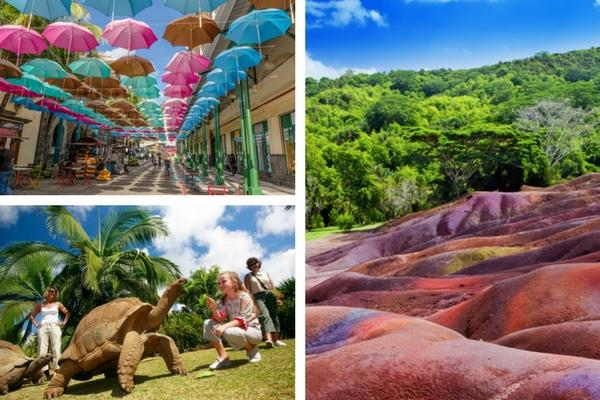 Day 6
50 kms away from Port Louis, La Vanille Crocodile Park is a must visit. Here you will get to find not only these but will also get an opportunity to watch various species of animals, reptiles and plants. Pet them if you want. If you are travelling to Mauritius with your family, your kids are going to love it. The park also features a rare collection of butterflies too. Spend your day there.
Day 7
Relax at the hotel and depart with happy memories back to the UK.
Best hotels to stay in Mauritius
Now this is surely going to be tough to decide or every resort in Mauritius is fabulous no matter where stay in Mauritius north or south – for its palm-fringed pools, to-die-for views, unique accommodation and breathtaking views. Here is a quick selection of some of our favorite hotels –
Outrigger Beach Resort:

This is a 17

th

century sugar plantation that boats of incredible history spots, infinity pool, private beach, and serious French colonial class in the Plantation Club, which is open all day long for lazy cocktails and snacks. This is an

all-inclusive 5 star hotel in Mauritius.
Paradise Cove –

Our top selection for the

best hotel in Mauritius for couples is Paradise Cove.  

This 5-star luxury (adults only) hotel lives up to its name. It's secluded, it's romantic for its 'love nest' twin sun loungers, and tables for two on the beach for those moonlit romantic meals.

Heritage Le Telfair Golf and Wellness Resort –

This is one of the very

best luxury Mauritius holiday hotspots

. The offer unlimited access to a championship golf course, a choice of 12 (yes, 

twelve

) restaurants, a luxury spa with all the treatments for mind, body and soul.
For holiday-goers, if you want something a little more upmarket, you've hit the jackpot here. The island is filled with 5-star resorts, giving you the pick of the crop when it comes to luxury Mauritius holiday options.
Food Lover's Guide – Where/What to eat in Mauritius
It is party time for food lovers. Mauritius is known worldwide for its fine-dining restaurants at five-star resorts, beachside shacks serving curries, seafood and staples Do try out some of the signature dishes of Mauritian home cooking that capture the essence of the warm local welcome. So, when it comes to eating out in Mauritius, eat anywhere because restaurant scene on the islands is a delicious effect, reflecting the diverse contemporary culture which is so distinctive to Mauritius
Getting Around Mauritius – Local Transport
When it comes to the roads and road conditions in Mauritius, there are only two major highways: the M1, which heads from the airport north to Grand Baie, and the new M2, which heads north from the central plateau and bypasses congested Port Louis.
You can expect narrow road, twisting around coastal inlets and mountains, or winding through congested towns and villages, often with no pavements.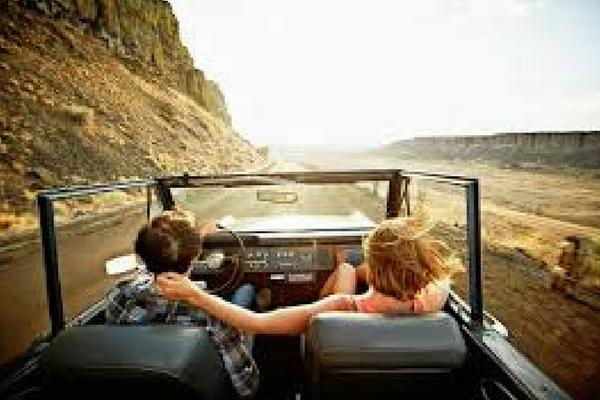 Getting around in Mauritius using local transport is a great idea. However there are few details at length that we need to talk about –
Car hire in Mauritius

is very popular but if you are the adventurous type and love to get behind the steering wheel to explore Mauritius on your own pace then, we suggest you to definitely hire a car through a local Mauritian company or just give

FlightsPro Mauritius travel experts

a call. You can rent an economy car in

as little as £25/day including GPS. If you get lost, ask a local. English, French and Creole are the languages spoken widely and locals are always happy to help tourists. Some of the most popular rental agencies are OLA Mauritius Car Rental, Pingouin Car Rental Mauritius, Sixt, Royal Car Rental Mauritius, Mauritius Car Rental, Car Rental Mauritius, Tipoa Car Hire and many more.

Motobike Hire in Mauritius

isn't readily available you will have to be in Grand Baie, Flic en Flac, Mahébourg and Port Mathurin, you should be able to hire a decent bike .

Local Buses in Mauritius

is fun and easy modes of transport. They travel around everywhere except from the uninhabited Plaine Champagne and Le Morne Peninsula. We would recommend you to choose buses over the standard ones for faster traveling time and are air conditioned.
Local laws & Etiquette
What is perfectly legal in the UK, may or may not work abroad. And, Mauritius is fairly a conservative society so there are few things that the tourists and travellers need to keep in mind when you visit Mauritius.
Mauritius Clothing Etiquette
Beachwear is fine but you should refrain from dressing skimpily elsewhere.  If you are visiting temples and mosques, please do not wear miniskirts and singlet tops. It is completely normal to remove shoes before entering temples or mosques. Carry a scarf along. You might need it at few mosques and do not touch any carving or deity.
Prescription Medicines


If you are carrying

medication to Mauritius

or any kind of

prescription drugs,

it is always advised to carry a copy of your latest prescription and please note that the drugs should be carried in their original containers bearing the name and address of the dispensing pharmacy.

Mauritius Dining Etiquette


For salaries in Mauritius are low, it is always a great idea to tip. Don't feel obliged to tip because you will be well satisfied with the hospitality and services that Mauritians has to offer. It is always advised to tip them in local currency.

Driving in Mauritius


Your UK

driving license is valid up to 3 weeks in Mauritius

.

For people looking at hiring cars or scooters to hop around Maldives, should be 23 years and above and carry a valid driving license.
Estimated Budget for the week-long trip to Mauritius from the UK
For a discerning budget traveler, you can expect daily budget of 50 pounds excluding your flight tickets and shopping.  While for the people who like to spend lavishly, Mauritius can be explored quite easily at 200 pounds per day. Please note that it is excluding your flight tickets that can be easily booked with FlightsPro Mauritius Travel Experts.
For any more queries, cheap Mauritius flight tickets and cheap Mauritius holiday packages, contact our Mauritius travel experts.