Book Cheapest Budget Airlines for Weekend Getaways  
Summer is here and definitely people are looking forward to flying to their favourite destinations. And, why not because the flying is cheap and flightspro.co.uk has some of the top low-cost airline from UK at incredible prices.
Now you must be wondering if they are low cost then there must be less legroom and super strict hand luggage policies. Let us just cut them all down for you and make them simpler for you to understand. So that next time you book top low-cost airline from UK, our ultimate guide will help you on the go.
Before we answer your questions and present you with some the best low-cost airline deals from UK, it is very interesting that most of the people wonder as to how much liquid can I take on the plane? The answer is universal to all the top low-cost airline from UK.
Here you go:
 
All in all, just make sure you double check check the TSA website or call our flight ticket experts.
Now, we have the 3 top low-cost airline from UK –
Please note that FlightsPro.co.uk sells RyanAir flight tickets and EasyJet Flight Tickets.
1. RYANAIR
One of the cheapest and most popular airline companies in Europe. From UK, Ryanair takes you pretty much everywhere in Europe and Morocco for low prices!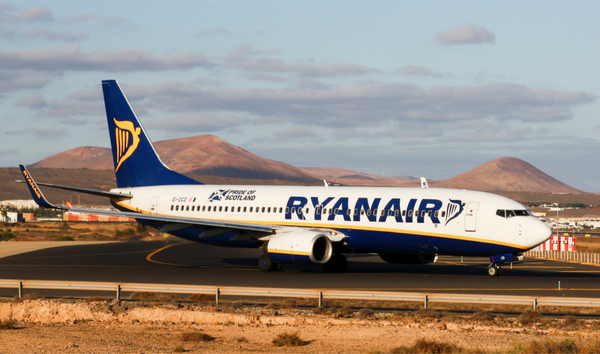 Ryan Air Hand luggage policies:
One small bag not exceeding 35cm x 20cm x 20cm

One cabin bag not exceeding 55cm x 40cm x 20cm in size and 10kg in weight.

For Priority Booking customers (Plus, Flexi Plus and Family Plus) can bring two cabin bags on board.
To be taken care of: You are travelling low cost. Travel light because if your luggage is overweight or oversized, pay £45. We are sure that you might want to avoid it.
Ryan Air Hold luggage policies:
Low cost airline, you see! Hold luggage could not have been included in the price. You can purchase up to 3 checked bags of either 15kg or 20kg. Fee can vary depending on the seasons.
RYAN AIR Timings:
– First thing we need to know is about the Ryan Air Online check-in. It opens 4 days before, closes 2hrs before departure.
For the Ryan Air Check-in desks open 2 hrs before the scheduled departure time.

Check-in desks close: 40 mins before the scheduled departure time.

Please note that the gate closes 20 mins before the scheduled departure time.



Are meals free on board?
Snacks and beverages are served on board, but they are not for free
Things to keep in mind:
Try to be on time or even before time because the airline has certain limitations like only 90 large cabin bags (55 x 40 x 20 cms) can be taken in the cabin while remaining will be carried free of charge in the aircraft hold.

We suggest you to check-in online and to have a hard copy, just in case!

If you arrive at the airport without your boarding pass the staff will reprint it for you.

Forgot to check-in online? You will be required to pay at the airport.
We are the biggest supplier of Ryan Air Cheap Flight Deals.
2. EASYJET
EasyJet cheap flight tickets will take around Europe and also to Egypt (Hurghada), Israel (Tel Aviv), Turkey (Antalya, Bodrum, Dalaman and Izmir) and Kosovo (Pristina).
Book EasyJet flight tickets with our flight experts at 0800 048 8880 and get discounted flight deals.
Hand luggage policies:
One cabin bag is allowed which does not exceed56cm x 45cm x 25cm, including handles and wheels. The best part about EasyJet hand luggage policy is that there is no weight limit.

You will have to pay extra if your small bag doesn't fit in the your cabin bag! Both at the gate and the desk.
For if you are looking for more legroom try booking Speedy Boarding which will give you first row, extra legroom upfront seats/emergency exits.
Hold luggage policies:
When you book EasyJet flight tickets, you can take up to 3 hold bags with a standard weight limit of 15kg or 23kg, but you can always buy extra kilos and pay extra.
We always recommend our customers to buy everything online or ask you best travel agent to do so. This way you don't have to spend extra and when we say extra, it is way too much. The whole point is to get the tickets for as low as we can.
EasyJet Timings:
– Online check-in opens 30 days before the day of your departure and up to 2 hours before.
– For Check-in desks open around 2hrs/2.5hrs before the scheduled time of departure.
The gates close 30 mins before the departure time.
 Things to keep in mind:
As this is one of the top budget airline, space in the overhead lockers is limited .

A maximum of 55/65 cabin bags (depending on the aircraft type) is allowed. Don't worry! They will put it in hold for free but only if it meets the standards of their hand luggage policy. Any extra, you will have to pay. Pack light.
Are meals provided?
Snacks and beverages are served on board, but they are not for free.