Romantic getaways in Florida on a budget
This is the season of romance, and where better to celebrate your love than under the sunny skies of Florida? Are you looking for Top romantic getaway ideas when in Florida? Then, Bypass the usual chocolates-and-candlelit-dinner routine and provide your lover with an outdoor experience that they will never forget. The best part is that these are the romantic getaways in Florida on a budget. With Florida as the backdrop, allow to go back in time when you two first fell in love…  
FlightsPro.co.uk  strives hard to come up with unusual holiday ideas through blogs and Facebook. Hope you are connected with us through both the mediums. Our travel experts work 24/7 shifts to curate perfect top holiday destination ideas for you. This time, we have the Top romantic getaway ideas when in Florida. they are not one of the usual ones that you in every other travel portal. As the best travel agency in London, when we talk about Top romantic getaway ideas when in Florida, we talk experience. This list will transport back to technology-less times. When people had more interactions with each other, travelled a lot and looked for experiences.
Try out these Romantic getaways in Florida on a budget in store for you. Book your cheap flight tickets to Florida and fall in love again. 
1.Horseback ride through the sandy surf
If you're looking for the hidden gem location where local Floridians spend their vacation days, head to Amelia Island. It is located along the Atlantic Ocean in Fernandina Beach. The Kelly Seahorse Ranch is one of only a handful of beach horseback riding opportunities in the U.S. The gentle and well-trained horses give visitors a fun and romantic way to enjoy Amelia's fantastic white-sand beaches.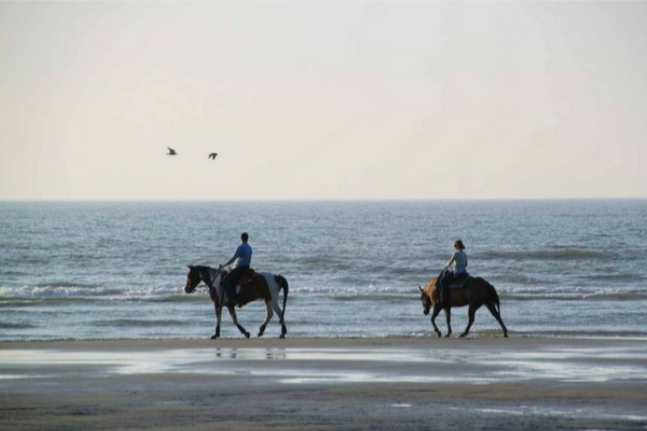 Couples can also enjoy Fernandina Beach's historic downtown district while snuggled up together in a horse-drawn carriage. Take in the sights while listening to the historical narrative of Fernandina's past, punctuated by the leisurely clip-clop of hooves. Isn't it one of the most amazing Top romantic getaway ideas when in Florida   
2. Experience Florida's version of Venice
Just 35 minutes north of Miami is the city of Fort Lauderdale. It is also known as the Venice of Florida. Experience the Sunshine State's watery city in true Venetian style – on a gondola! For Top romantic getaway ideas when in Florida, sit back, relax! See some of the most luxurious homes and gardens of South Florida. To make this an indelible journey, surprise your partner with a Romantico Tour. This tour includes a message in a bottle set with a silky rose. The best part is that your own romantic message is printed on parchment paper and inserted in the bottle. The message is then, hidden in the gondola and will be offered at your chosen time during the tour. It is a keepsake you and your loved one will surely remember forever.
3. Hold on to your lover at a haunted house
Do you and your lover like the spookier side of life? With its claim to fame being the Most Haunted Bed and Breakfast Inn in Florida, look no further than the Seven Sisters Inn for a mysterious getaway. This Gothic Victorian style inn is located in the heart of the historical district of downtown Ocala, Florida. It offers everything from decadent meals to romantic packages for two. Decorated with priceless antiques and treasures collected on countless world travels, the Seven Sisters Inn provides its guests with a truly once-in-a-lifetime experience. Rumor has it that George, a ghostly flirt from the 50's era, still resides in the Inn trying to tempt the ladies, which gives couples plenty of reason to hold each other tight.
 4. 
Dinner with a view of emerald waters
If you prefer a more refined outdoor experience, consider a romantic evening in Panama City Beach. Located along the Gulf of Mexico, this area of the state is one of the most popular destinations for American vacationers due to its white sand beaches and sparkling emerald waters. Known for its award-winning cuisine, Firefly provides a Mediterranean vibe for couples to celebrate and dine under the restaurant's illuminated oak tree. Firefly's Chef Paul has served two sitting U.S. presidents and was also selected to prepare a special meal for Team USA Olympians at the London Summer Games.
A visit to the destination would be incomplete without a sighting of dolphins. The waters off of Panama City Beach are home to the highest concentration of Atlantic Bottlenose Dolphins in the world – you may spot one from the beach, or while taking a sightseeing tour with one of our many experienced boat captains. To guarantee a sighting, visit Gulf World Marine Park, which features marine life exhibits and the chance to swim with a dolphin.
5. Head north of Orlando for natural attractions
 We are sure that you might want to escape the hustle and bustle of Disney, Universal and the other Orlando attractions. Head morth to Seminole County, also known as Orlando's natural oasis. Find inner peace and catch a glimpse of local wildlife within the acres of preserves and pristine waterways. It's the perfect place to relax and re-connect with a loved one while enjoying an authentic Florida vacation.
 The Florida National Scenic Trail is a 2,092-kilometer trail that runs from the Panhandle to the Everglades. It offers lovebirds a perfect bird watching location. It runs across several Seminole County wilderness areas, giving visitors the chance to experience some of the world's most enchanting birds. The trail is mostly unpaved except in Lake Mary, where it follows roadways and existing trails to cross the Seminole Wekiva Trail and the Cross Seminole Trail. These two trails have been designated as Seminole County Showcase Trails because of their length, scenic views and accommodation of many users.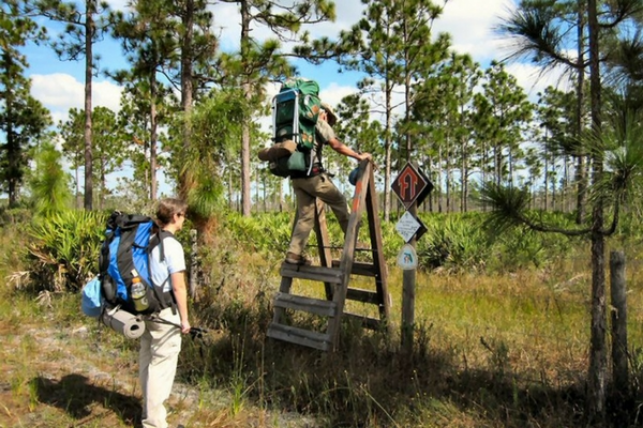 Those looking for an extra dose of adventure can enjoy a kayak trip down the Wekiva River. The river is nationally known and federally protected for its scenery, recreation, geology and wildlife. It is is one of the area's most popular attractions. Paddle the 15-mile trail of the gentle Wekiva River between riverbanks framed with sabal palms.
 6. 
Climb a lighthouse by moonlight
Those interested in taking their love to greater heights can choose the Lighthouse Tour by Moonlight. The breathtaking view from atop the St. Augustine Lighthouse is one of the most popular spots in the area for marriage proposals. It is even more spectacular at night by the light of the moon. Sip champagne and snuggle beneath the stars.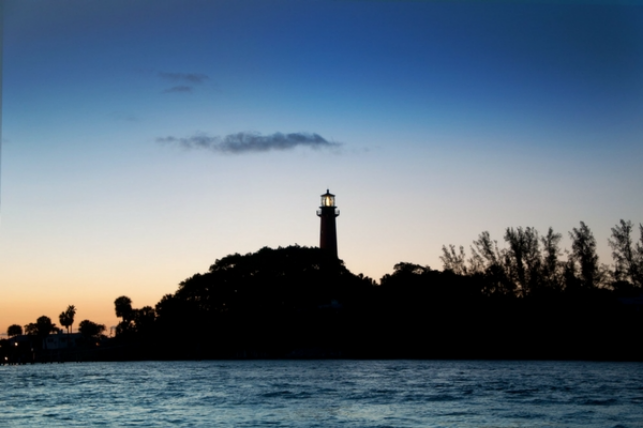 The next morning, head to St. Augustine's quaint downtown district. You can learn more about the oldest continuously occupied city in all of America. Originally settled by the Spanish in 1565, there are still remnants of the Old World in the buildings and architecture, including the Cathedral Basilica. 
We are sure that you are you must have liked our Top romantic getaway ideas when in Florida. We will love to hear back from you.