Some useful tips on travelling to Russia for FIFA WORLD CUP 2018
If you are reading this post, then we assume that you are a great fan of football or a friend or family of someone who plans to travel to Russia 2018 World Cup. We know that you cannot hold your excitement for the same and we cannot do that either.
So, in this post, we would like to throw lights and give you few useful tips on many things concerning FIFA World Cup in Russia 2018. FlightsPro.co.uk, as your trusted travel partner, writes this post so that you can be aware of all the nitty-gritty's attached to travelling to Russia, such as visa requirements, travelling to Russia alone what is Fan ID, the laws, safety in Russia and what not to do in Russia to avoid getting in trouble.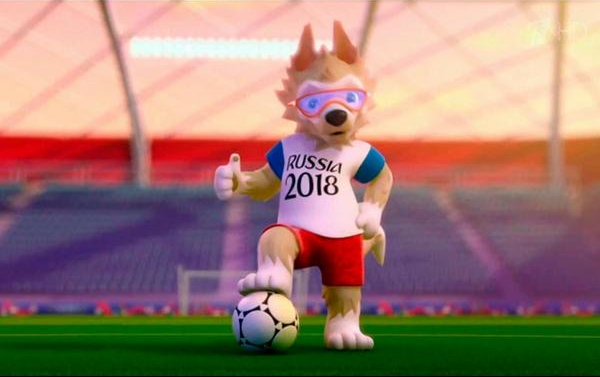 Everything you need to know about travelling to Russia during FIFA WORLD CUP 2018
Let us get started:
Fact File
Dates of FIFA WORLD CUP 2018 in Russia: June 14 to July 15, 2018
Host Cities in Russia: Moscow, Saint Petersburg, Kaliningrad, Kazam, Nizhny Novgorod, Volgograd, Sochi, Samara, Yekaterinburg, Rostov-on-Don, and Sarank.
Passport Essentials
Russia is a friendly and welcoming country but has its own set of rules and regulations that should be followed if you are planning a visit to Russia and especially during Russia 2018 World Cup. Please not that your passport should be valid for a minimum period of six months after the expiry date of your visa or your Fan-ID (explained later).When you will enter Russia, it is important to sign a migration card, which is produced electronically at passport control. While the one part will be retained by the immigration officer on arrival, the other should be there with you all the time along with your passport even when you will be leaving Russia.Also, for all foreigners, even the British nationals, need to make sure that their passport is signed before you travel.Please note that it is important to carry your passport with you at all times. Russian police have the authority to stop people and request identity and travel documents at any time.
Flights from the UK to Russia
FlightsPro.co.uk recommends easy access from the cities like Moscow and St Petersburg. Aeroflot serves Moscow from Gatwick and Heathrow, while British Airways serves both cities from Heathrow. Also, there are numerous connection flights from the UK airports via European hubs.
Registration at every Host City
It is also important to note that you will have to register in every host city you visit within 24 hours of arrival. While the registration will be done by the hotel that you will be staying at, but please make sure that it is done.
What is Fan ID and how is it important?
If you don't want to land into trouble or not be allowed to enter the stadium on the day of the matches then, a valid ticket, your FAN ID and your passport are the essentials to enter into any stadium. A FAN ID is a special identification number that will be linked to your valid ticket and in case you lose it, you can get a duplicate from one of the FAN ID distribution centers.
What do I need to declare?
While you are travelling to Russia, it is good to know that there are hardly any restrictions on bringing laptop computers for personal use into Russia. However, the Russian officials can demand to inspect your computer at any given time.For people carrying their restricted medicines, you must present a doctor's letter confirming the need for each medication to authorities when you arrive in Russia.For if you plan to buy any antiques and plan to take them back home with you, you need to have certificates indicating they do not have historical or cultural value from the Russian Ministry of Culture.
Do I need a visa for Russia with a British passport? How do I get it?
Yes, all British nationals and foreigners do require visa to travel to Russia 2018 FIFA World Cup. The visa to Russia for citizens of the UK can be obtained from a consulate of the RF. In order to receive a visa to Russia from United Kingdom it is necessary to fill in an application, to give in an invitation to Russia and to pay a consulate fee. However, since you will be visiting for the World Cup, the invitation here is issued by a travel company which must be registered in the United Federal Register of the Tour Operators.
Advice on Accessibility in Russia
It is important to note that for differently-able people, getting around in Russia is often difficult. According to the reports, many sidewalks are narrow and uneven. Crossing the road uses pedestrian underpass which includes stairs, steep ramps, and no elevators. In major host cities such as Moscow and St Petersburg, Metro is generally not accessible to persons with disabilities. Public transportation is not accommodating to people with disabilities.
Is Russia LGBT friendly?
Homosexuality is legal in Russia but there have been cases of intolerance shown in some areas. Please refrain from public displays of affection.
Is it safe to travel to Russia?
Things everyone should take care of while travelling to Russia –- Do not pick up hitchhikers.
– Refrain from going to a bar or club with someone you have just met on the street.
– It is better to keep your passport in a safe place on your person, and not in jacket pockets or in handbags and/or backpacks. It is advised to have a copy of your passport, visa, and travel and insurance documents with family or friends at home so that you can get the copy anytime you want.
– Petty crime, pick-pocketing and mugging (sometimes committed by groups of children) is common.
– Photographing any military establishment or site of strategic importance (including airports) is banned. You are likely to be detained for questioning or arrested if you are caught.
– During the matches, alcohol won't be available at the stadium. The sale of alcohol from shops is restricted, typically from 11pm to 8am. If you are driving, you can be jailed immediately for driving under the influence of alcohol.
These are some of the useful tips we gathered for you if you plan to travel to Russia for FIFA World Cup 2018.
You can get in touch with our Russia flights and holidays experts, for more information.