Top 15+ Destinations in & around Europe for Winter Sun
A picture is worth a thousand words. And, nothing could be better than describing the awe-inspiring beauty of these winter sun destinations in Europe through pictures.
With the winter setting in, and days getting shorter and nights longer – you must already be looking for some sunnier getaways. To melt away the winter blues, we have got top winter sun destinations in Europe that you can look at going to.
And, since you are at FlightsPro.co.uk, London's leading travel agency, you do not have to burn holes in your pocket because we have got the flights tickets at incredible rates and incredibly cheap holiday deals for you from almost any airport in UK.
Things are easier when you can fly from almost every regional UK airport i.e. London Heathrow, London Gatwick, London Stansted, Luton, Manchester, Birmingham, Edinburgh, Glasgow, Southend, Bournemouth , Bristol, Cardiff, Leeds, Liverpool, Aberdeen, Belfast, Newcastle, Bristol or even East Midlands.
Let us have a look at these best winter holiday destinations in Europe –
Sicily, Italy
Undoubtedly, Sicily in Italy is charming and a tourist magnet. And, when temperatures are soaring low in the UK, here the days are surrounded by the gentle hum of fishing boats that are leaving the port and the scent of lemons hanging heavy on the trees. Sicily's winters are mild. You can easily enjoy the unobstructed views of the ancient Greek theatre of Taormina. Or if you finding it cooler then, take a dip in the natural hot springs of Segesta.
Sardinia, Italy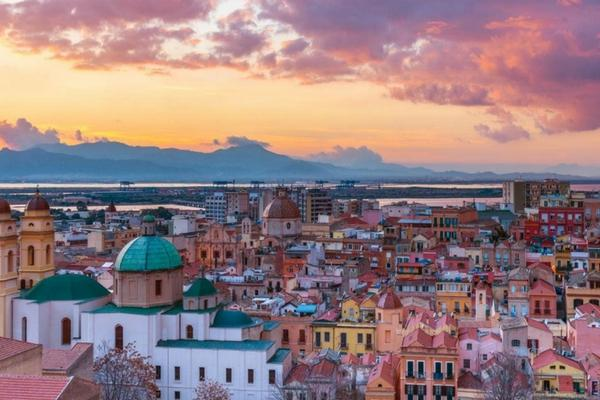 Did you know that Sardinia is the second largest island in the Mediterranean? The island sure guarantees ample of sunshine and captivates with its wild hinterland, out-of-this-world beaches and endearing eccentricities. From near-alpine forests to snow-white beaches, Sardinia is different in every aspect. FlightsPro.co.uk recommends flights to Sardinia as one of the Top Destinations in & around Europe for Winter Sun.
Gran Canaria, Spain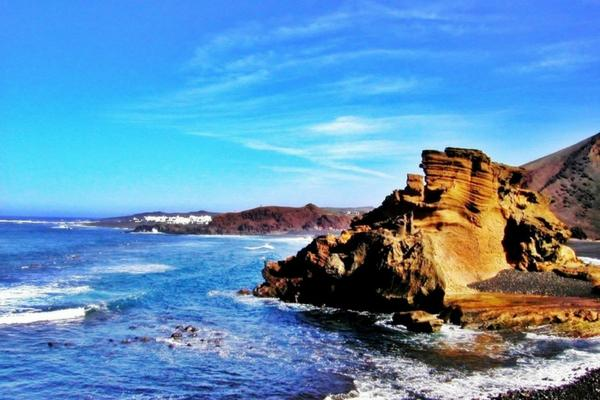 This destination needs no introduction because it is one of the most popular destinations in Europe for the winter sun. So, if you are wondering where is hot in December in Europe, undoubtedly, Gran Canaria is an island of contrasts. You will find a great mix of people and local traditions. The island is crammed with culture, incredibly beautiful coastlines and spectacular beaches with a sunny climate, which makes it a great destination all year round.
Crete, Greece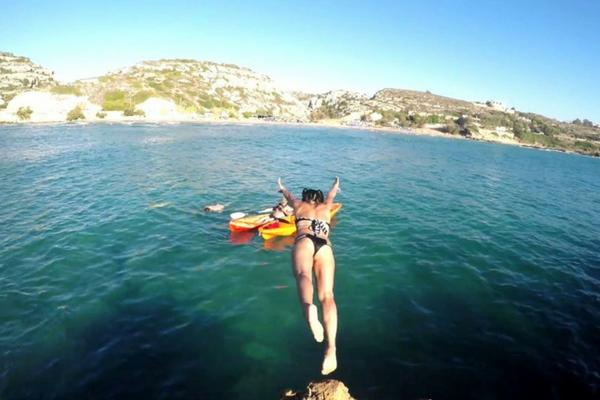 Crete winter is warm. We love visiting Greece in winter. And, there is no denying to the fact that the warmth of the local hospitality is inescapable here plus it is one of the best places to visit in December in the world. Whilst you enjoy the warm sun, devour the locally made delicacies. Especially during this season, you can make the most out of the quiet stroll in alleyways, and take in views as you walk the island's many trails. It does hit over budget comparing it to some other destinations in Europe especially hotels on key locations gets filled very early and does command a top dollar.
Tenerife South, Spain
The largest of the canaries is home to wonderful sandy beaches lining much of its coastline. The island of Tenerife permanently enjoys pleasant weather and sunshine all year round that keep the waters warm. While you are here when rest of the UK is freezing, you can choose to go on a trip to explore its landscapes, eating out at a restaurant on a terrace by the sea, or spending an action-packed day at a theme park. Also, the area of Costa del Silencio has lovely hidden bays set in between amazing cliffs, bathed in the clear, warm waters of Tenerife's southern coast.
Mallorca, Spain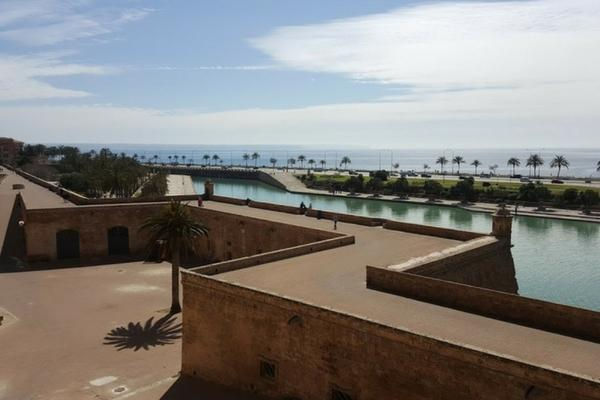 Mallorca is one of the most visited islands from the UK and does make it in top 5 and most visited destinations in Europe each year. This is no ideal time to visit the island's capital, Palma – Explore the countryside in vintage style on the old Soller train, delight in tasting some of the island's 300 locally grown wines, or hike into the Serra de Tramuntana – a UNESCO World Heritage site. Magaluf which is south west of Mallorca has also become party capital for UK & Germans. It's best to avoid this part of the city if you are traveling with family or kids. Port Adriano, Puerto Portals, Cala d'Or, Port de Soller and Port d'Andratx are ports which will give plenty of option for sea-food lovers and have famous & up-market restaurants.
Lanzarote, Spain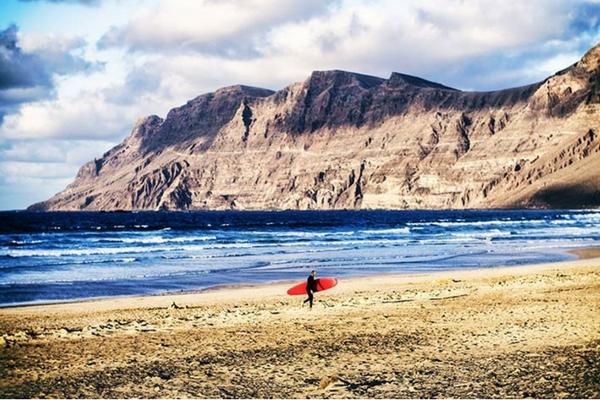 Lanzarote is a volcanic wonderland that has a unique landscape recognized by its UNESCO Biosphere Reserve status. You will get ample of sunshine in this wonderful land of creations from local artist César Manrique, lava caves and Europe's first underwater museum.
Fuerteventura, Spain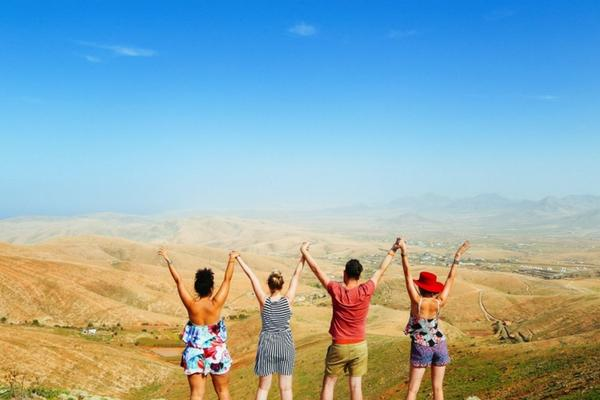 Where to go in Europe in November? Where is hot and sunny in December? From December to February, Fuerteventura is the perfect place if you are looking out for some winter sun. Despite being the second-largest Canary Island, Fuerteventura is by far and away the least developed of the archipelago's main islands. Visit Fuerteventura for it possesses a kind of barren, desert-like beauty more reminiscent of Morocco than anywhere in Europe.
Cyprus
There is no doubt to the fact that the eastern Mediterranean Sea around Cyprus may be chilly in winter, but the island gets plenty of sunshine all year. The month of March witnesses the blooming of island's flowers. All the more reason to visit the island is that it is only a short hop from the UK.
Madeira, Portugal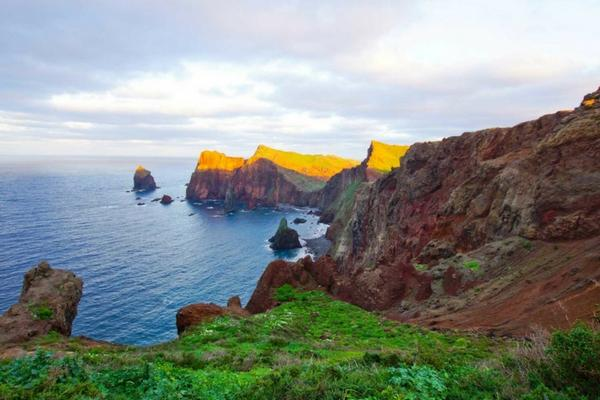 Madeira, as CNN once described it, "island of eternal spring" has a year-round spring climate. You will that the mountains are soaring from an ocean of deepest blues; there is an abundance of exotic fruits and superlative seafood along with some unusual wines. For less than four hours' flight from London, Madeira is still popular amongst the elders and the younger ones.
Corfu, Greece
By far, this is "a great destination for those who seek the light of the Mediterranean, even in the coldest of months." Also, Corfu's a bit of a Jack-of-all-trades on the holiday front. The beaches are spectacular with plenty of sand and pebbles that sweep up to the Ionian Sea. Pretty olive groves and cypress trees take over as you follow your feet inland.
Menorca, Spain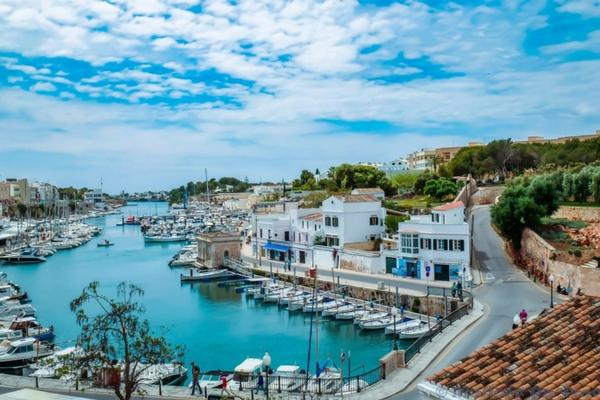 January is when the Mediterranean climate ensures mild temperatures, plenty of sunshine and a fair amount of rainfall. During this time of the year, the temperature is significantly warmer, drier and sunnier than January in the UK, making it a great choice if you're in search of some winter sun.
Santorini, Greece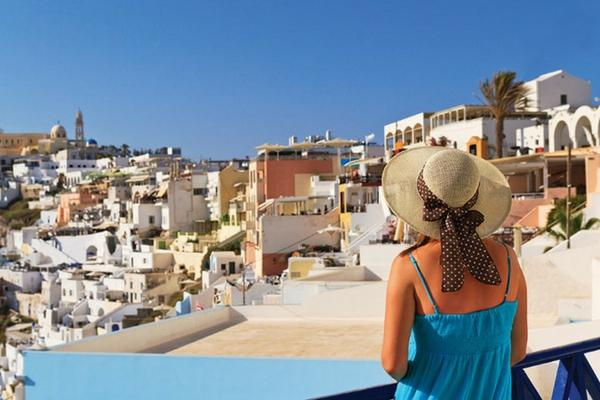 Visit Santorini to view the most spectacular sunrise of your life. The beauty of this sliver of the Cyclades archipelago is a case of rising from the ashes. Did you know that once upon a time, Santorini was the ancient civilisation of Thira, until a colossal volcanic eruption (probably in the 16th century BC) semi-obliterated the island? Explore steep cliffs plunging to the Aegean; the elegant towns of Oia and Fira perching on the lip; balconies, verandas and restaurants gazing west into the sunset.
Ibiza, Spain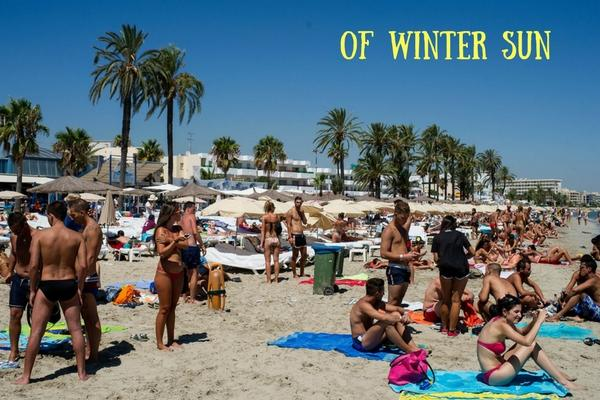 If you are looking to mix up the winter sun with a little dash of wild parties, Ibiza is your kind of destination. And, just not it, the island also has an absolutely beautiful coastline with dozens of tiny coves to discover. Do not miss out on island's history too.
Rhodes, Greece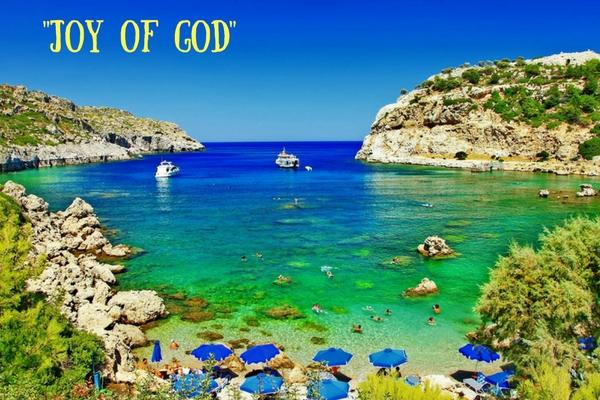 It is a fact that the tireless Mediterranean sun doesn't stop to rest even in winter. Alsom the the light warms up the landscapes, people and the chilliest spirit even on the frostiest days of winter here in Greece. Rhodes Island is of miles of beaches, a forested, mountainous interior, Crusader castles, frescoed churches, one of the finest medieval towns in the Mediterranean and eight sunny months a year.
Hvar, Croatia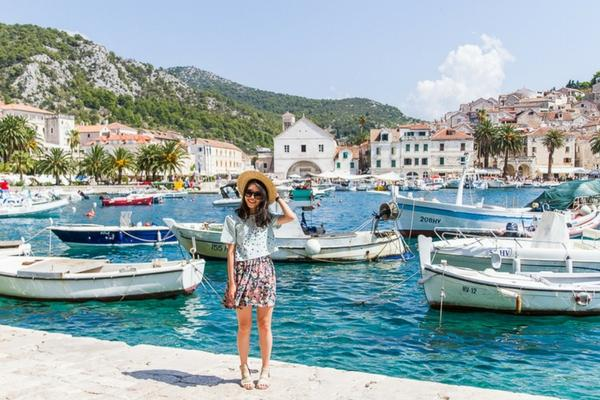 One of Hvar's major features is sunshine. Hvar Island boasts 2718 hours of sunshine a year, making it Croatia's sunniest island. You can count on the warm Adriatic sun in winter just as you can count on the softly rounded Pakleni islands lying just offshore that make a stroll along Hvar town harbour incomparably beautiful.
Malta
Did you know that Malta is best known in Britain as a best sun and sea destination? Malta gets more than 300 sunny days a year and is surrounded by clear blue waters, some of the cleanest in the Mediterranean, and is much enjoyed by visiting swimmers, snorkellers and divers.