10 Best Yoga Retreats Destinations in the World 2018
Yoga – union of the individual consciousness, as we all know it or may be it could mean something else for you. But whatever it does, a yoga holiday can change a lot for you in your life.
From top luxury yoga retreats, holistic experiences to outdoor activities, we have curated a list of top destinations that have got the perfect mix of ingredients for a perfect yoga holiday in 2018.
And, remember unlike other yoga retreats, they are not going to break your bank. So, no more just dreaming about health and wellness and that perfect yoga holiday, but just book your cheap direct flights with us and we will take care of the rest. Because we are not just the leading flight booking agency but also curate holiday packages for you, which include your flights, hotels, food and airport transfers. Mark these in your 2018 travel bucket list.
Top yoga destinations in the world 2018
Rishikesh, India – Yoga Capital of the World
Now this is the only yoga destination in the whole world that needs no introduction. Located in the foothills of the Himalayas in India, this is home to a plethora of yoga ashrams and hosts International Yoga Festival every year where you will be able to meet myriad of yogis and yoginis from around the world leading to journey of transcendental meditation.
Recommended Yoga Retreats in Rishikesh: Swami Dayananda Ashram; Ramana's Organic Café
Ibiza, Spain – Set your Spirit Free
Apart from being the ultimate party destination, Ibiza has a great reputation to being a yoga destination for thousands of yoga enthusiasts from around the world. The beaches around Ibiza give a warm and calming charm to the whole yoga vibes and reveal some the most therapeutic hands in the world.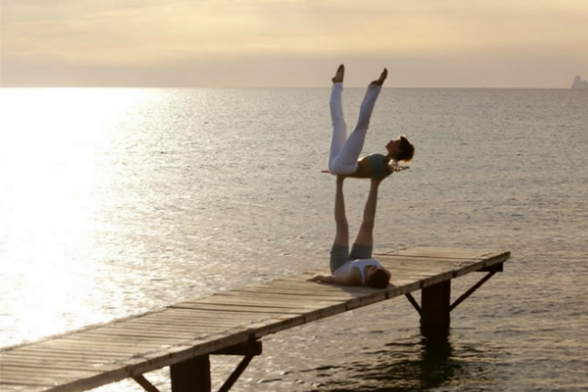 Recommended Yoga Retreats in Ibiza: Vicki Edgson's Ibiza Retreat; Shunya
Bali, Indonesia – Yoga Lovers' Paradise
This place is known for its abundance of yoga practitioners and yoga centers that give way to Zen environs, healthy eating, and culture of health and wellness. The beauty of the place has no limits here and extends from the beautiful Kuba beaches to the Ubud rice fields. The most popular amongst the yoga enthusiasts is BaliSpirit Festival that is must-attend for all the yogis and yoginis.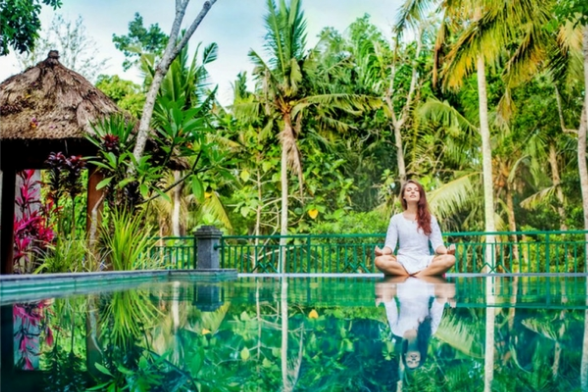 Recommended Yoga Retreats in Bali: Naya Ubud Yoga Retreat; Five Elements
Algarve, Portugal – For the dramatic backgrounds
One of the best yoga retreats destination in Europe is Algarve for it perfectly mixes your mind, body and soul with ample of sunshine, ocean and vibrant calm people. Overlook some of the most dramatic scenery of Algarve and feel the connectedness.
Recommended Yoga Retreats in Algarve: Wolfs Yoga; GLOW Karma Yoga Retreats
Costa Rica – It's not just only 1 here!
Costa Rica is one of the most popular yoga holiday destinations that just not sums up in one. You have got three fabulous locations – Nosara, for its Pacific Jungle landscape and being the top hot spot for yoga; Tamarindo, for some of the most beautiful beach escapes; and Santa Teresa for it is located in the southernmost tip of Costa Rica's westernmost peninsula.
Recommended Yoga Retreats in Costa Rica
Hawaii, USA – Aloha
For Hawaii is all about expressions of love, compassion, positivity and affection and there is no denying to the fact that the natural beautiful environment add to the whole cosmic vibe of this yoga destinations in the US. It is one of the most easy-to-choose and the most affordable yoga holiday destinations. And, look out for the fun activities that you can do like kayaking, hiking, surfing and much more.
Recommended Yoga Retreats in Hawaii: Lumeria Maui Retreat and Wellness Center; Samana Wellness Yoga Retreats & Holistic Nutrition
Crete, Greece – Create Living Experiences
Visit Crete in Greece for not only yoga will change your life but the warming sunshine, pristine beaches, bespoke remnants of civilization, mesmerizing mountain escape and enchanting valleys and gorges will allow you kick back the core strength that you once had.
Recommended Yoga Retreats in Crete: Breath of life; Yoga in Crete
Koh Phangan, Thailand
If you are in Thailand, then we would suggest you to head to Koh Phangan Island if you are in search of some of the best yoga retreats in Asia. This lovely island – with coconut trees lined and plenty of white beaches is the fifth biggest island and is only accessible by ferry. Imagine the kind of peace and tranquility that you will be up for here. Aerial Yoga is a thing here. Have you tried it yet?
Recommended Yoga Retreats in Thailand: The Agama Yoga; Orion Healing Center
Goa, India – For India
For people who might not know India, but know Goa that is definitely the hippie paradise and known for its yoga workshops that are mostly conducted in the pristine environs of the North part of this beach city. You are not only part of the retreat but part of a multi-cultural community that transcends all barriers and unite in one.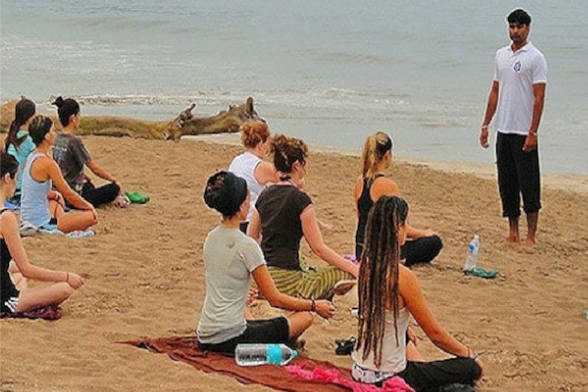 Recommended Yoga Retreats in Goa: Purple Valley; SWAN Yoga Retreat
North Male Atoll Island, Maldives
If you plan to visit Maldives for a perfect yoga escape, head straight to Himmafushi Island, also known as North Male Atoll Island where it is the hub for yoga enthusiasts. Since Maldives offers a lot of private beaches where you can spend quality time at, it become comparatively easier to find that relationship between the elements of the body that you are trying to connect.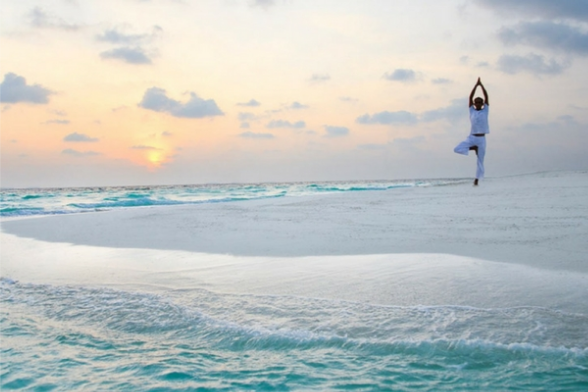 Recommended Yoga Retreats in Maldives: Yoga Pavillion; Surf Yoga Retreat