10 Unusual & Weirdest Airlines that really existed
We know you won't believe us!
Most of the flights, according to us as Travel Agents, are boring and sad. From being strange, uncomfortable to overtly happy flight attendants – everything is subtly strange about air travel and the airline; no matter which airline you are flying with.
Time to time, at least our research says that, airlines have tried to do something different, which actually turned out to be quite bizarre for the passengers. Funny but it is true. Let us show you what they did to be different for "it is awesome to be different" and hilarious to be bizarre.
Eva Air – The Hello Kitty Jet
These Hello Kitty design jets were designed and launched by EVA AIR to make flying fun and give passengers an experience to remember. Not just the plane, but at check-in, passengers receive Hello Kitty boarding passes and on-board, the cabin crew wears Hello Kitty uniform. You can find these flights on selected routes from flying to Bangkok & Taipei via Bangkok from London Heathrow airport.
German Weird Airlines
There is no denying to the fact that the Germans did not have a problem bring undressed. In the year 2008, a German travel agency launched the world's first airline to ferry passengers on a summer day trip from the German city of Erfurt to a popular resort in Baltic Sea.
VietJet Air – Bikini clad Flight Attendants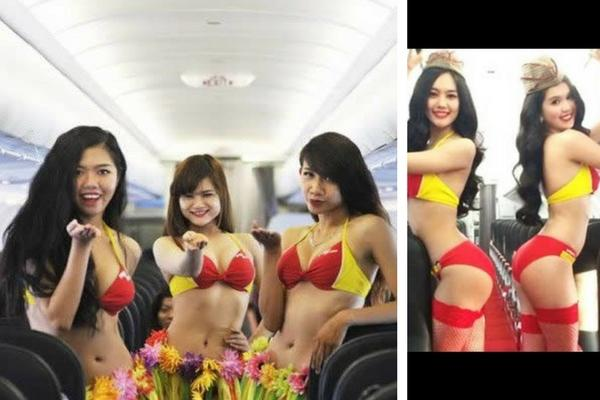 For this airline got a knack for bikini clad models. In 2011, this Vietnamese Airlines hosted a mid-flight dance by beauty pageant contestants. Hold your horse's guys! These flights are no longer available.
Air New Zealand – Cuddle Class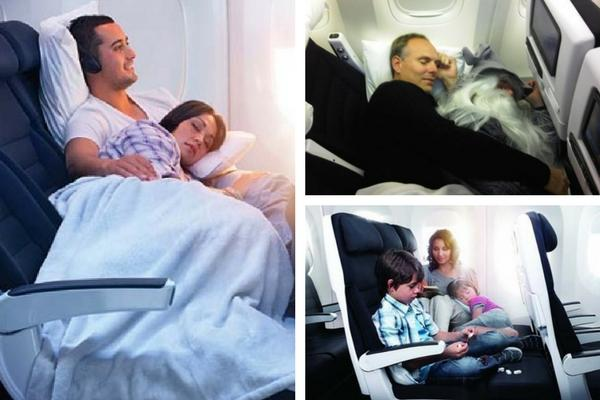 This airline is especially for the ones who cannot keep their hands off their travel companions. This airline's Economy SkyCouch, also known as 'cuddle class' is a row of three seats and the passengers can create a flat, flexible space to use. They even have an extension belt if you wish to lie down and disappear in to the back.
WOW Air – Gay Fleet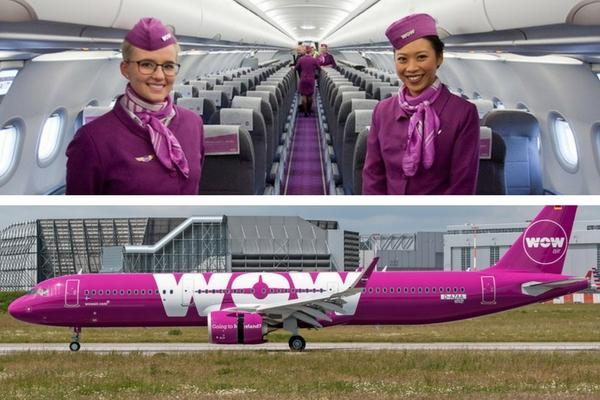 This low-cost airline – WOW Air is the first airline to support LGBT rights in the US with a new aircraft name TF-GAY to its fleet in 2016. The carrier is bright-purple, and serves its Reykjavik to San Francisco route. What a modern family concept!
ANA – Pokemon Lovers Unlimited
Love Pokemon? Fly with ANA (All Nippon Airways) because they fly in a themed jet on routes such as Tokyo to Frankfurt and Tokyo to Paris. To your utter surprise, the planes feature characters including Pikachu, Togepi, Mew and Snorlax, with in-flight treats ranging from juice served in Pokémon cups and flight attendants wearing colourful poké-aprons.
Air Malta – Relax while you fly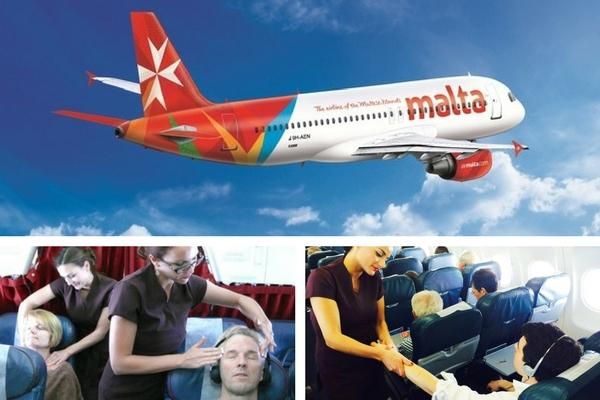 Did you always wish for a good massage while on the plane? Dreams come true! Air Malta's Sky Spa offers the unusual service of free pampering on short-haul flights and for economy passengers. Unusual, ain't it?
Kulula Airlines – The humorous one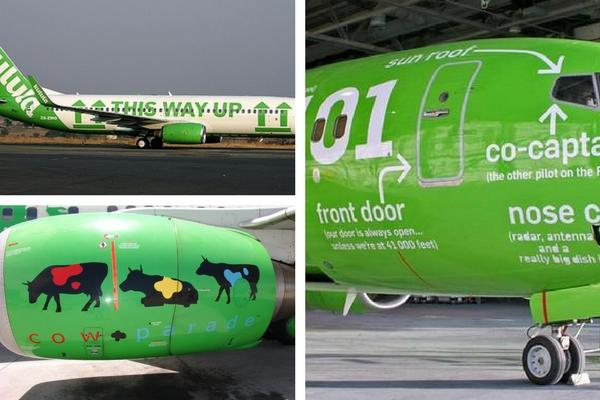 Kulula – a low cost carrier around South Africa has a unique, tongue in cheek livery, with paint jobs spelling 'Flying 101', 'This Way Up' and 'Mile-High Club Initiation Chamber' around the body of the plane. They have always kept it a little cheeky.
KLM Royal Dutch Airlines – Social Media taken too seriously
Now this is one of the most famous airlines that offer a 'Meet and Seat' service. What this service does is that you can view other passengers' Facebook or LinkedIn profile details and then decide where you want to sit. Could go little creepy too, isn't it?
We have some great deals flying to Mauritius with KLM. You can fly from any London airport & most of the regional UK airports to Mauritius via Amsterdam.
La Compagnie – Drool worthy in-flight services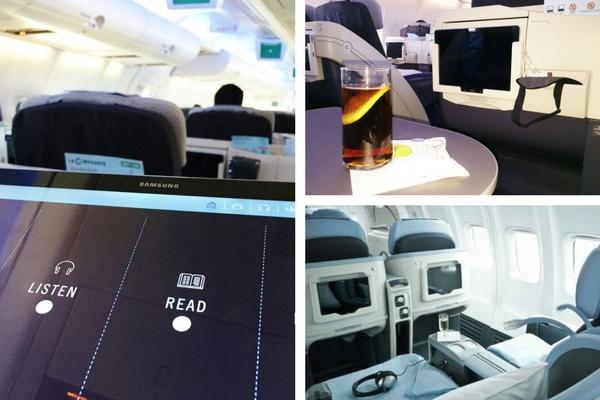 This is not bizarre but utterly droolworthy. This French airline based in Paris only flies between Paris and New York, but offers massage chairs that recline into beds, Michelin star food, and Samsung entertainment tablets for every single passenger. And, flight tickets are darn cheap.