Stay at these 5 offbeat Destinations near New Delhi that leave you spellbound
Dreaming of an all Inclusive escape to faraway offbeat locations? Let us help you out with that! 5 offbeat Destinations near New Delhi is here and with the zest to tread the path less travelled, you can take on the role of a discerning traveller and enjoy the hidden gems in India.
Travelling to New Delhi, India?
Here's a list of top 5 offbeat Destinations near New Delhi that is sure to cajole you. Take a look:
1. Lake Baddi, Udaipur – Its a great location – several kilometres from the main city – makes it an ideal place to unwind. Watch the sunset, sipping your favourite brew in the pool, cycle around the hills and green patches with the lake by the side, go riding or just sit and introspect in peace in the sit-out overlooking the Badi Lake. Step out to discover the charms of Udaipur, the Lake City and one of the best 5 offbeat Destinations near New Delhi
2. Ramgarh –Find your muse at Ramgarh, which is surrounded by the captivating snow-capped ranges of the Himalayas. There's something in the enchanting views of the mighty mountains — and the striking peace and solitude — that sets the creative juices flowing. Relax on the terrace, take in the warmth of the sun, browse through the magazines in the in-house library or sip a juice in the gazebo. Who knows, the scenic setting might just inspire the writer in you.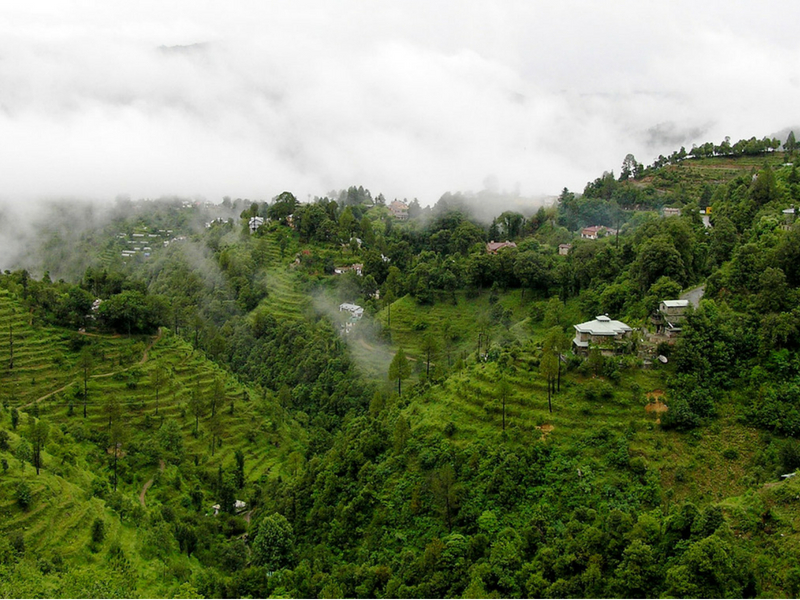 3. Sariska– Discover an unknown, enchanting part of Sariska. Rajasthan's Tehla village at a side of the Sariska National Park is magnificent in its isolation. Here you will find farmlands, bushes and hills. Close by is the 1,200 sq km national park. Not far away are historic forts, lakes that double up as superb birding destinations and several nature trails.
4. Rohtak– Less than two hours from Delhi, gives you a fascinating glimpse into village life. Sprawled across 10 acres in a Haryana village off NH-10, the resort is situated amid farmlands, far away from the anxiety-laden fast pace of city life. Here, go for a tractor, camel or bullock-cart ride; visit a fascinating herbal farm; relax by the in-house pond; get your hands dirty on a potter's wheel, take a curated village tour and have a traditional meal made of freshly procured vegetables and grains.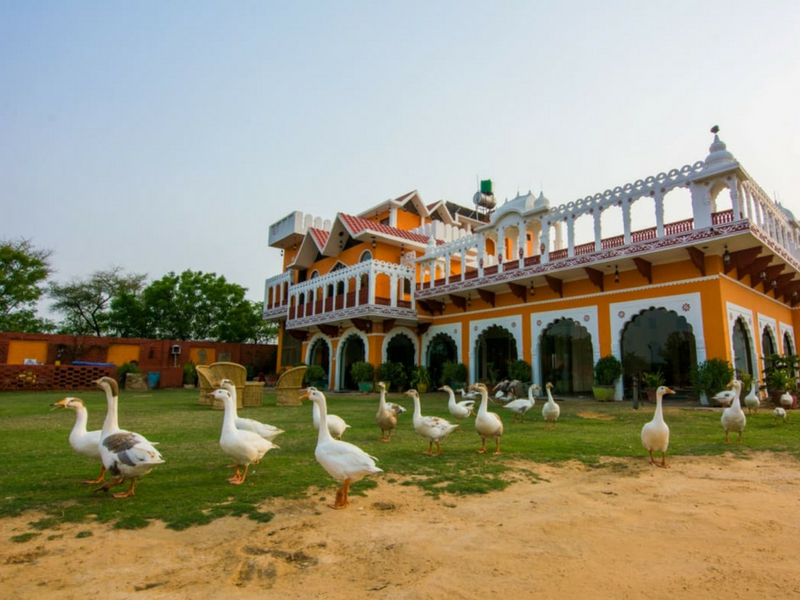 5. Sattal – It's a dreamy, enchanting world, surrounded by fluffy clouds, pine trees and the sparkling green waters of Sattal lake. It is a great hill station just six hours from Delhi. Sattal is perched prettily on the highest peak and will mesmerize your senses.
Do check out our blog on best resort in Himachal Pradesh