Cheap Flights: See What's New in Qatar in 2018
Qatar now offers visa-free for 80 Nationalities and Qatar Airways continue to announce new connecting destinations and cheap flights to Qatar plus plus. So, pick up your phones and call our Doha travel experts to Book Cheap flights to Qatar.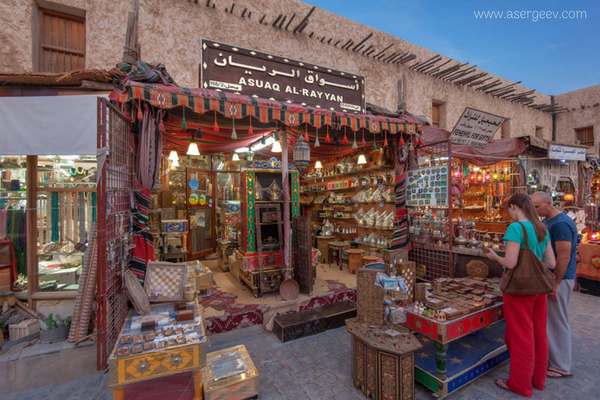 Qatar should be on every traveller's radar. From natural wonders – crystal clear azure waters to the cultural hub of the Souq Waqif, Qatar has it all.
The variety of fine dining experiences with cuisine from all corners of the world, there has never been a better time to discover Qatar. Reasons to book Cheap flights to Qatar 2018: the things is that there are lot of indoor activities to do in Doha. 
What to see in Qatar : NEW ATTRACTIONS FOR 2018
 World's first 'Angry Birds World 'theme park set to open in Doha Festival City, Qatar's largest shopping mall
The world's first Angry Birds World by entertainment company, Trimoo will launch in Qatar this year at Doha's Festival City mall. The brand new 17,000 square metre indoor/outdoor attraction inspired by the blockbuster movie, Angry Birds, will feature over 20 rides and Angry Birds-themed activities including sand areas and a 'trampoline park' for a  perfect day out for families in Qatar's capital city. angrybirdsworld.qa/ 
Call us today to Book Cheap flights to Qatar.
 'Education City Golf Club' introduces new course to Doha's golf offering
For a golfing experience like no other in Qatar, the club's state-of-the-art facilities will include the first Trackman driving range in the city, where each shot is tracked by a radar as well as a power tee and an indoor putting green with moving floor to simulate sloping putts. www.qigolfclub.com/
 'National Museum of Qatar' –  to open their doors in December
National Museum of Qatar is Designed by world famous French architect Jean Nouvel. A significant cultural attraction, the building's unique design of interlocking disk design was inspired by the desert rose. The National Museum of Qatar evokes the life of the Qatari people between the desert and the sea.  This beautiful Museum is a fitting celebration of Qatar's culture, preservation and reconnecting visitors with the countries traditions.  It serves as the physical manifestation of Qatar's proud identity, connecting the country's history with its diverse cosmopolitan present.  Book cheap flights to Qatar now. 
The  newly launched brand connects Qatar's past, present and evolution to the future, combining historic artefacts and contemporary influences. The museum will be home to a 220 seat auditorium and a dedicated food forum preserving culinary traditions all supported by a research centre. www.qm.org.qa/en/project/national-museum-qatar 
New hotels in Qatar – Where to stay in Qatar: NEW HOTEL OPENINGS FOR 2018
Mandarin Oriental  – to open new property in the heart of Msheireb, Downtown Doha
This hotel offers 249 elegantly styled guestrooms, suites and serviced apartments. It is located to the Souq Waqif and near the city's business centre in West Bay. The hotel will feature a range of distinctive dining experiences. The hotel's 3,000 square metre luxury spa will feature nine treatment rooms with the luxury of the state-of-the-art fitness centre.  www.mandarinoriental.com/doha/msheireb/luxury-hotel
Centara  – West Bay Residences & Suites
Centara West Bay is located a short walk from the Corniche and 25 minutes from the airport. You have sea views and a wide array of rooms and facilities which include a fitness centre. The comfortable and elegant designs make it a welcoming home for business or leisure travellers on short or long visits. Book your cheap flights to Qatar. Guests have a choice –  and this includes a beautifully spacious 365-square-metre penthouses. All apartments offer partial sea views, and a swimming pool which has stunning views of the Arabian Gulf.   There is an appreciated inclusion of a kids' club, with activities to keep young ones occupied. www.centarahotelsresorts.com/centara/cwq/
We book souq al wakra hotel qatar and book cheap flights to Qatar
Tivoli Hotels & Resorts – to introduce two brand new properties in Doha in 2018
With properties in Portugal, Brazil and Qatar, Tivoli Hotels & Resorts, will be celebrating its 85th birthday this year as the luxury hotel group expands its existing portfolio of nine properties in Qatar with the launch of two brand new hotels in Doha later this year: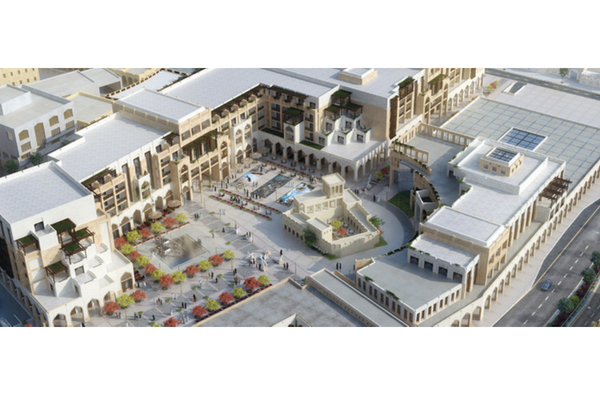 Al Najada Doha Hotel by Tivoli
The architecturally authentic five star property will be ideally located within walking distance to Doha's iconic attractions including the Souq Waqif, Museum of Islamic Art and the Corniche. www.tivolihotels.com/en/al-najada-tivoli
 Souq Al Wakra Hotel Qatar by Tivoli
Souq Al Wakra Hotel Qatar by Tivoli will infuse Qatari culture and traditional style with modern amenities. The hotel's design is inspired by the former village of Al Wakra's pearl and fishing history. The hotel offer s101 rooms.  Call our experts for book cheap flights to Qatar
Oaks Al Najada Doha – debuts in Doha
Oaks Hotels & Resorts will make its debut in Qatar with Oaks Al Najada Doha, set to open its doors in September 2018. The 100 serviced apartments have been tastefully designed to reinvent the conventional residential concepts of compound and high-rise accommodations. The minimalist interiors and an Arabian artistic touch are the highlights. This will be the third Oaks property in the Middle East, joining properties in Abu Dhabi and Dubai which service a combination of corporate and leisure guests for both short and long stays. www.oakshotels.com/en/coming-soon
Cannot wait to travel to Doha? Call flightspro.co.uk, best travel agent in London that has cheap flights to Qatar and a lot of other cheap business flight deals, cheap group flight deals and Qatar Holiday packages. Qatar now offers visa-free for 80 Nationalities and Qatar Airways continue to announce new connecting destinations and cheap flights to Qatar plus plus. Get in touch with our Doha travel experts to Book Cheap flights to Qatar. Qatar is perfect for short sun escape or a stopover city break.