High Alert: Nipah Virus Outbreak in Kerala
NIPAH VIRUS KERALA: FlightsPro.co.uk, would like to inform its travellers that almost 12 lives have been claimed because of Nipah virus outbreak in the southern Indian state of Kerala. 
Lini Puthussery, 31 year old nurse died due to the Nipah Virus infection while she was working with the team that treated the first victim of the virus outbreak in Kozhikode. A mother of two, left a heartbreaking note fighting with this virus, "Saji Chetta, I am almost on my way. I don't think I will be able to see you. Sorry. Take care of our children properly. Our innocent child, take him to the gulf. They shouldn't be alone like our father. Lots of love…"
Since then, two more nurses and a dozen of people have been admitted in the hospitals in Kozhikode and neighbouring Malappuram.
For your information, Fruit bats are considered to be the natural host of the Nipah virus. Nipah Virus is hard to diagnose and infection include fever, vomiting and headaches.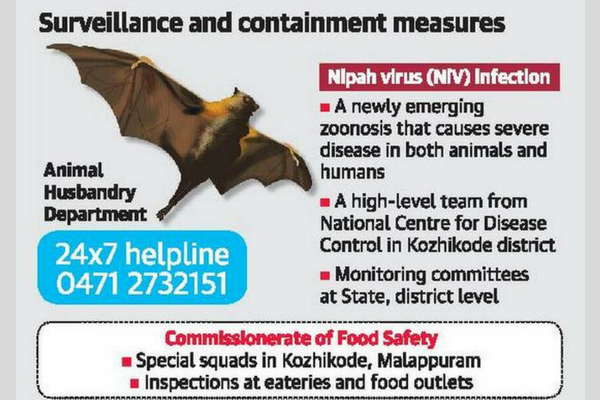 According to the World Health Organisation (WHO), "Nipah virus (NiV) is a newly emerging zoonosis that causes severe disease in both animals and humans. The Nipah virus Kerala, also known as Nipah Virus encephalitis, was first identified in Malaysia and Singapore in 1998-1999, when it caused disease in pigs and humans."
How can you avoid it?
Avoid exposure to sick pigs and bats in endemic areas.
Don't drink raw date palm sap.
Don't consume fuits that have fallen on the ground.
Keep your mobility to minimum
Wash your hands thoroughly with anti-bacterial soap.
We urge our fellow travellers to stay safe and take precautionary measures.